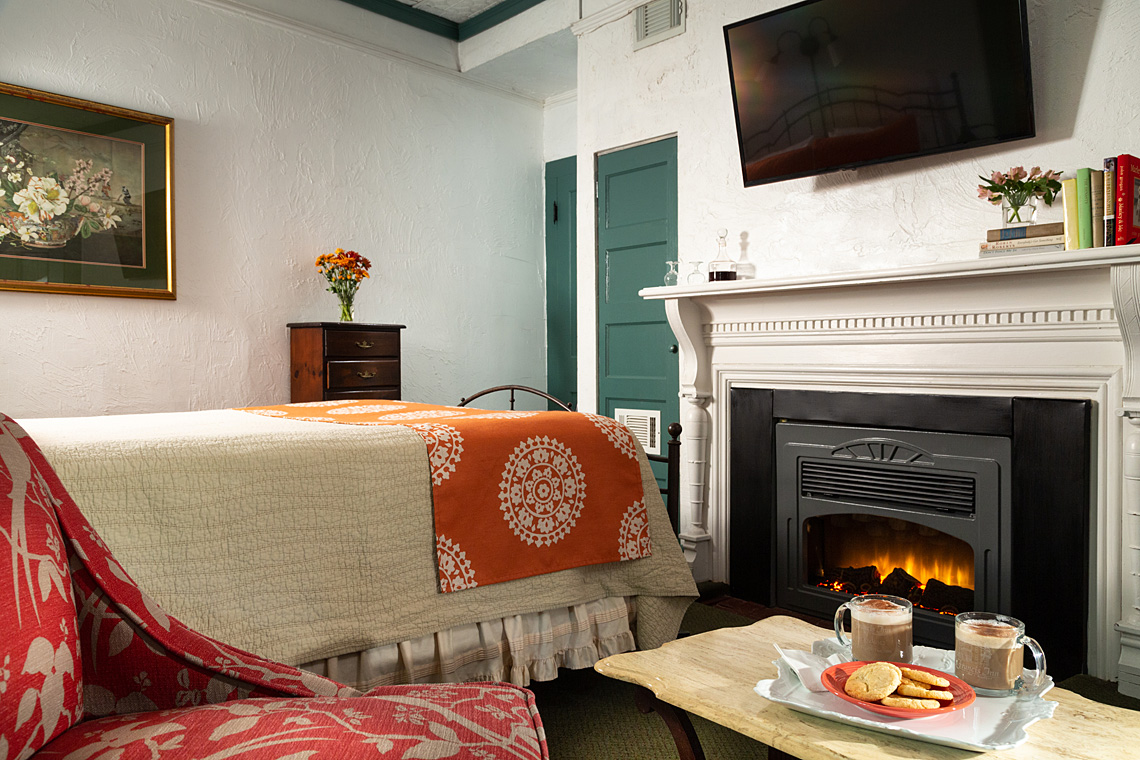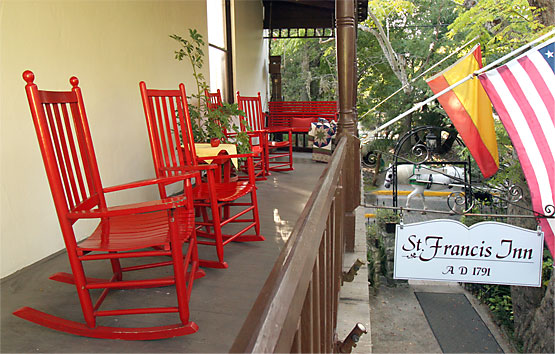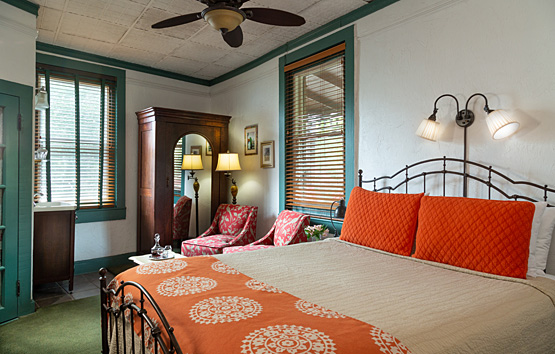 Anna's Room is one of the Inn's small and least expensive rooms, located on the second floor. Guests enjoy a comfortable queen bed, fireplace*, and a vanity sink. The small bathroom has a modern shower. There is easy access to the second floor balcony with inviting rocking chairs, a view of the garden, and peaceful sounds of the fountain.
Room guests may use the electric fireplace year-round as desired, to create a relaxing mood and/or to provide additional room heat. Please note that Anna's Room does not have an individual in-room thermostat; this room has central heat and air-conditioning which the Innkeeper can manually adjust for your comfort.
* Our Symphony Electra Flame Fireplaces are safe clean electric fireplaces which provide cozy ambiance all year long.