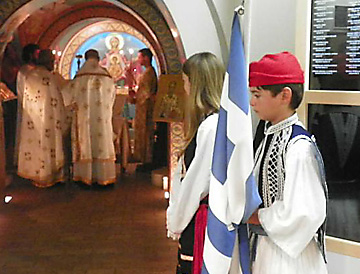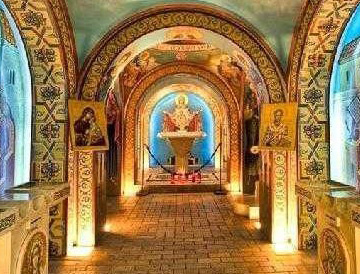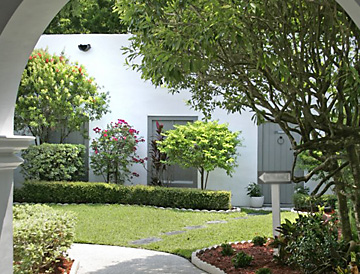 Dedicated to the first colony of Greek people who came to Florida in 1768, the Shrine exhibits the life of early Greeks in America and the development of the Greek Orthodox Church in America. St. Photios Chapel is magnificent, with Byzantine style religious frescoes of the life of Christ, painted directly on the walls and domes, vibrating with abundant use of 22 karat gold leaf. Historic exhibits include artifacts, photographs and historical documents of the First Greek Colony in the New World. Video presentation and gift shop. Located in the historic Avero House, on the National Register of Historic Places, which is where 291 colonists seeking refuge from the demise of the New Smyrna plantation colony gathered in 1777. The English, who governed St. Augustine at the time, offered this Spanish house as a place for solace, prayer and fellowship to the colonists. These pioneers were the first permanent settlement of Greeks on the continent.
Open daily 9:00am-5:00pm, except for major holidays.
Located at 41 St. George St., St. Augustine, FL.