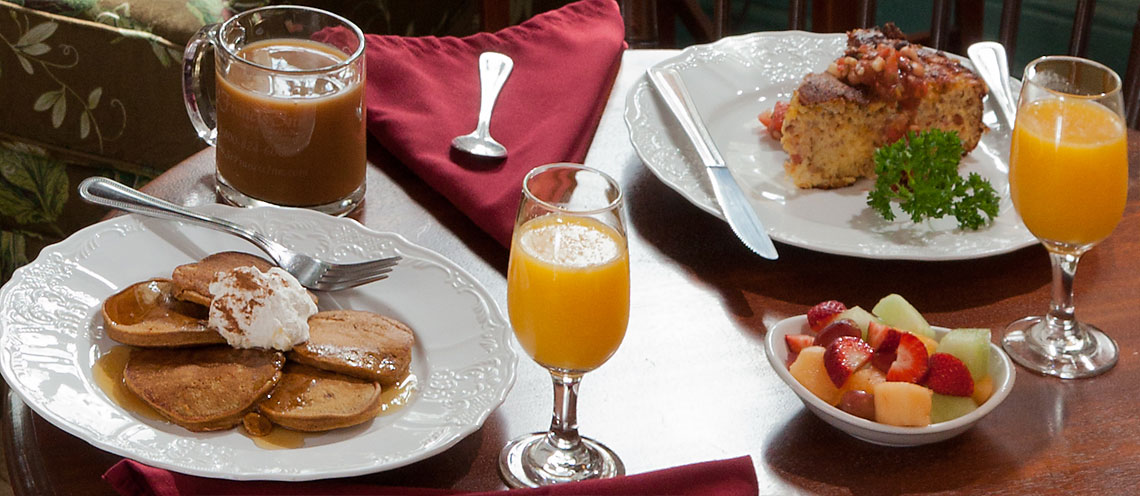 At St Francis Inn, breakfast is an experience. We serve a scrumptious Breakfast Buffet, keeping it as informal and relaxed as the rest of your stay.
Guests can stroll down to breakfast on their own schedule, anytime from 7:30am to 9:30am (and an hour later during Extended Brunch on Saturdays, Sundays, and post-holiday mornings). Share the breakfast experience with fellow guests, either in the Inn's comfortable Dining Room, or outdoors in the garden Courtyard. Or, if you prefer quiet time alone as you browse the morning paper, select your own table, or bring buffet selections back to your own room. Breakfast for two, served in the guest room or suite, can be pre-arranged, for an additional $25 fee.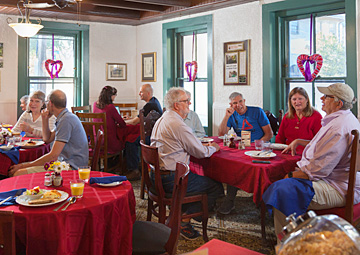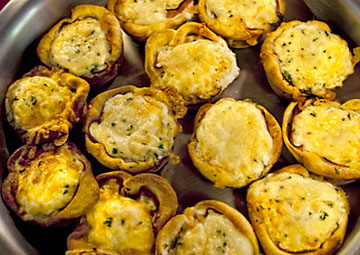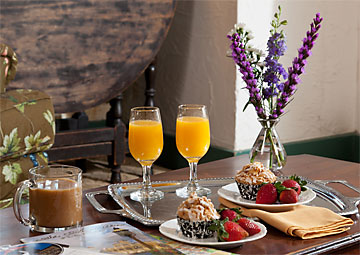 The varied menu of our Buffet Breakfast always includes two hot homemade entrees (varying daily), a fresh fruit salad or fruit soup, fresh baked bread, English muffins, homemade granola, assorted cereal, coffee and assorted teas, fresh juices, whole and fat-free milk, and a full serving of Inn hospitality.
Breakfast is served Monday-Friday from 7:30 to 9:30am. Our extended brunch is served on Saturdays, Sundays, and post holiday mornings until 10:30am and includes complimentary Champagne Mimosas and make-your-own Bloody Mary's.
Guests often request Inn recipes, which we hare happy to share. Several of the favorites are listed below.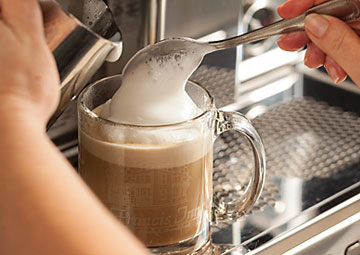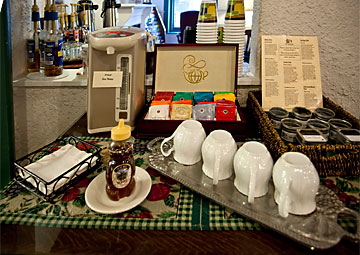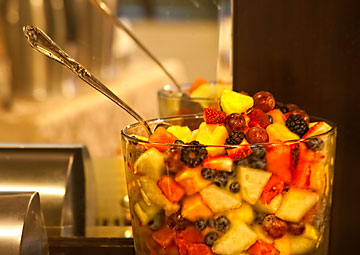 Plus other delicious Inn food experiences…
We may be known as a "bed and breakfast" but our delectible offerings don't end with breakfast. Additional St. Francis Inn "food" events are equally extraordinary and included FREE in the room rate as Guest Amenities:
Evening Social, in the dining room or outside in the courtyard
• 5:00pm to 6:00pm daily
• Serving a changing daily specialty appetizer, select wines and locally brewed beer
• Our signature St. Francis Sunset cocktail and other alcoholic beverages are available for purchase
Evening Dessert, served in the dining room
• A delicious complimentary homemade dessert, varying nightly
• 8:00pm to 9:30pm daily
Specialty Coffee Bar
• Enjoy a made-to-order latte, cappuccino or espresso. A seasonal special flavor is offered each month.
• 7:30am to Noon daily
All-day Beverage Service
• Serving house blend regular, decaf, and gourmet flavored coffees, hot chocolate, ice tea, assorted hot teas, soda, and bottled water
Freshly Baked Cookies and Fresh Fruit are set out for guests to help themselves during the day
S'mores, by the courtyard gas fire pit
• Complimentary ingredients for make-your-own S'mores are provided
• 8:00 to 9:30pm nightly, weather permitting
Night-Time Snacks
• A complimentary basket of chips, crackers, and snack bars is in the lobby when the front desk closes at night, for guests to help themselves.
Seasonal Surprises
• We are always looking for ways to spark our guests' taste buds, so you might find unexpected treats during your visit. Our "12 Days of Christmas" sweet snacks are quickly becoming a St. Francis Inn tradition, for example.
Also available, for an extra charge:
Breakfast for 2, delivered to your room, for $25.
Picnic Basket for 2 for $59. It's a great addition to a Beach Day or other excursion around the St. Augustine area.
Champagne, Chocolates, Goody Baskets, Cakes, Snack Platters, and other ala carte extras can be delivered to your room. Fees for these special touches are on our Extras page.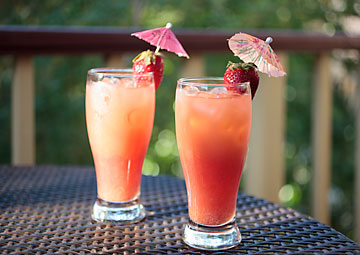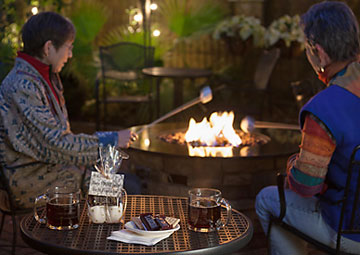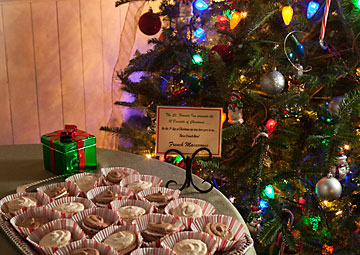 Recipes
Here are often-requested recipes for some of our guests' favorite foods at St. Francis Inn: