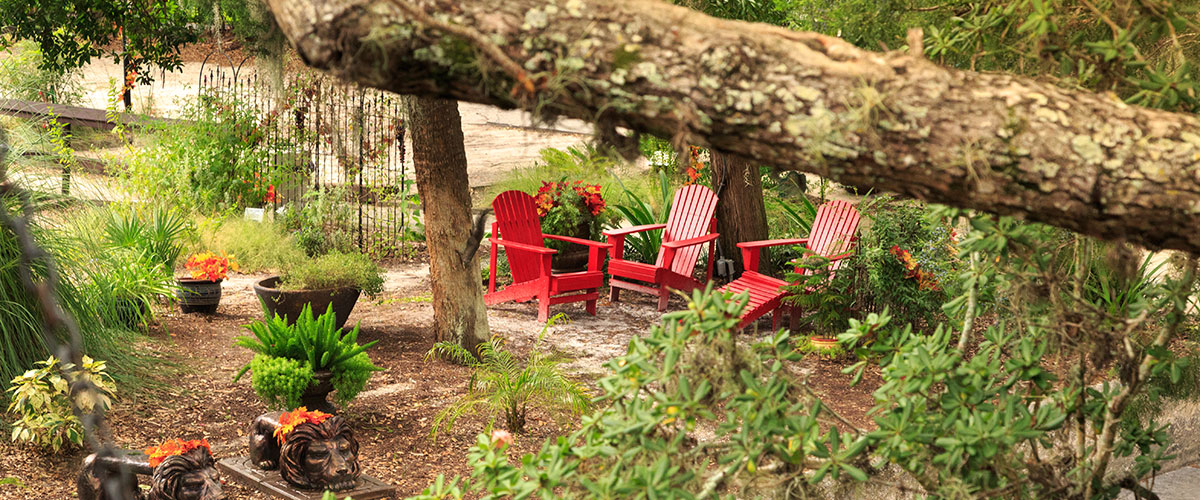 Property Layout of St. Francis Inn
Nestled under ancient live oak trees and among tropical garden spaces, St. Francis Inn is an oasis on the narrow brick-paved streets of the Old City of St. Augustine. Guest accommodations – 17 rooms and suites – are within the four buildings pictured on this Property Map. Guests of all these accommodations are just steps from the Welcome Lobby, Dining Room, Living Room, and Gift Center, located in the Main Inn. The centrally located Garden Courtyard is a hub of Inn activity as well as a relaxing haven for morning coffee, evening socials, or catching up on your messages from home. For more complete details on any Inn accommodations, just click on its name.
In addition to the 17 rooms & suites, the Inn offers two unique accommodations just a few blocks away at The 1894 House. Each of the two stories features an apartment-style suite of rooms, each with a kitchen, living room, two bedrooms, and two bathrooms.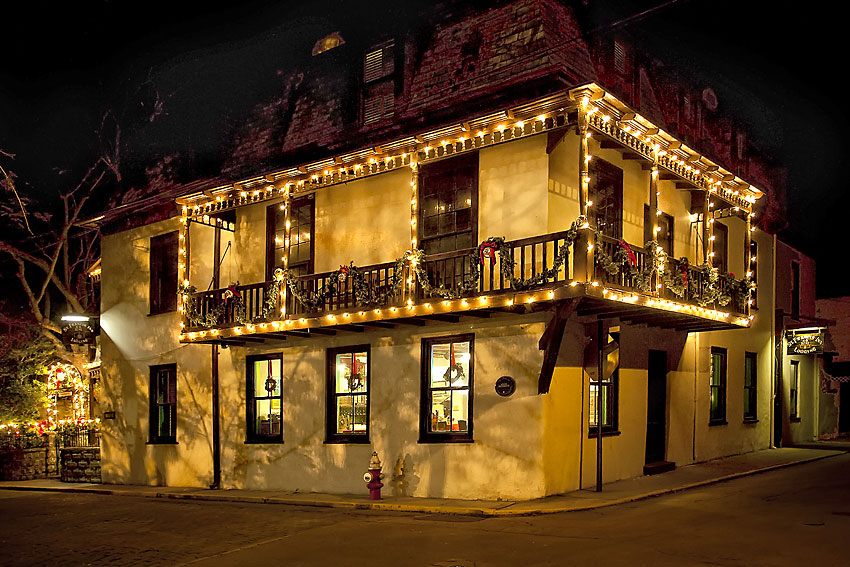 The Inn as seen from the corner of St. Francis & St. George Streets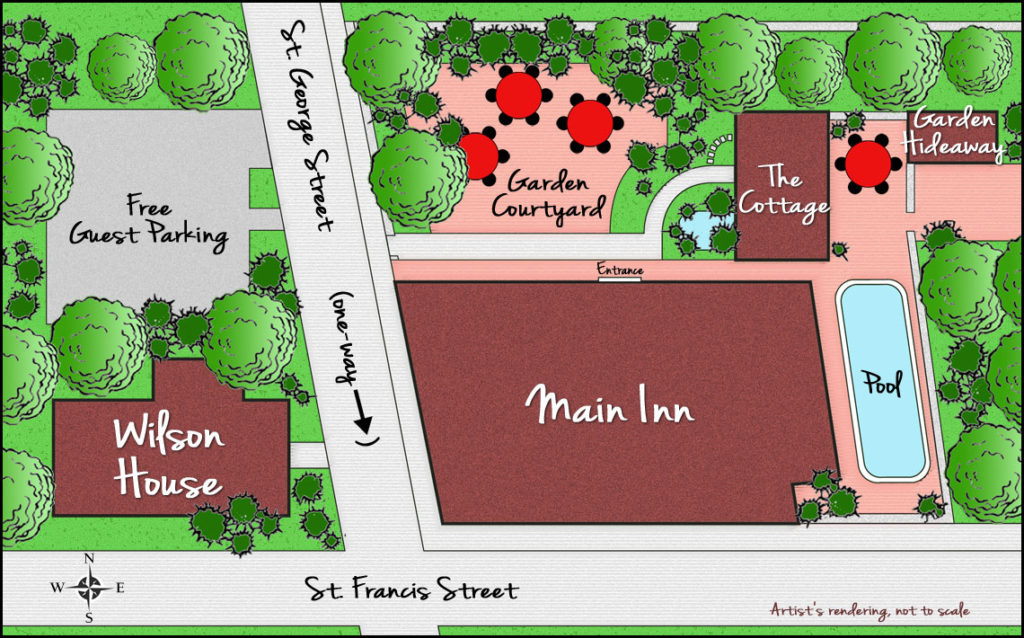 Main Inn – 1st Floor:
Courtyard Room
Marie's Room
Main Inn – 2nd Floor:
Balcony Room
Anna's Room
Elizabeth's Suite
Ballerina Room
Main Inn – 3rd Floor:
Overlook Room
Lily's Room
Graham Room
Garcia Suite
Dummett Room
Wilson House – 1st Floor:
Margaret's Room
Saffron's Suite
Wilson House – 2nd Floor:
Miss Emily's Room
Wilson Suite
The Cottage (first and second floors)
Garden Hideaway (second floor)
The 1894 House – 1st Floor
The 1894 House – 2nd Floor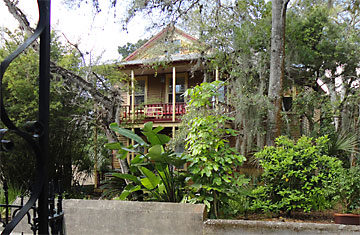 The Wilson House, viewed from the Main Inn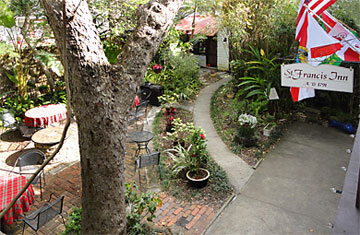 The Courtyard from the Inn's 2nd-floor balcony