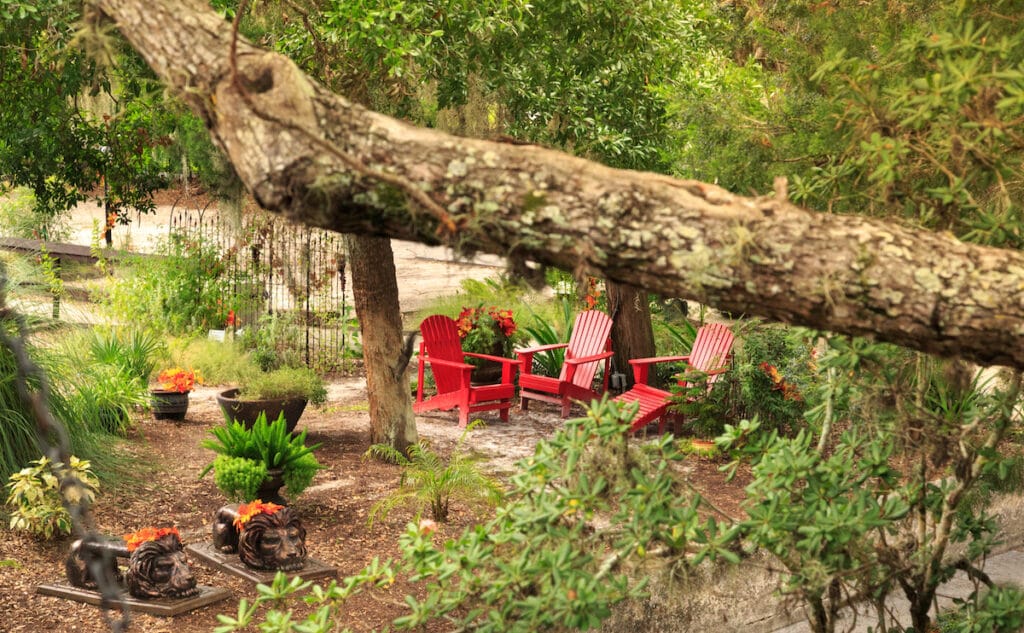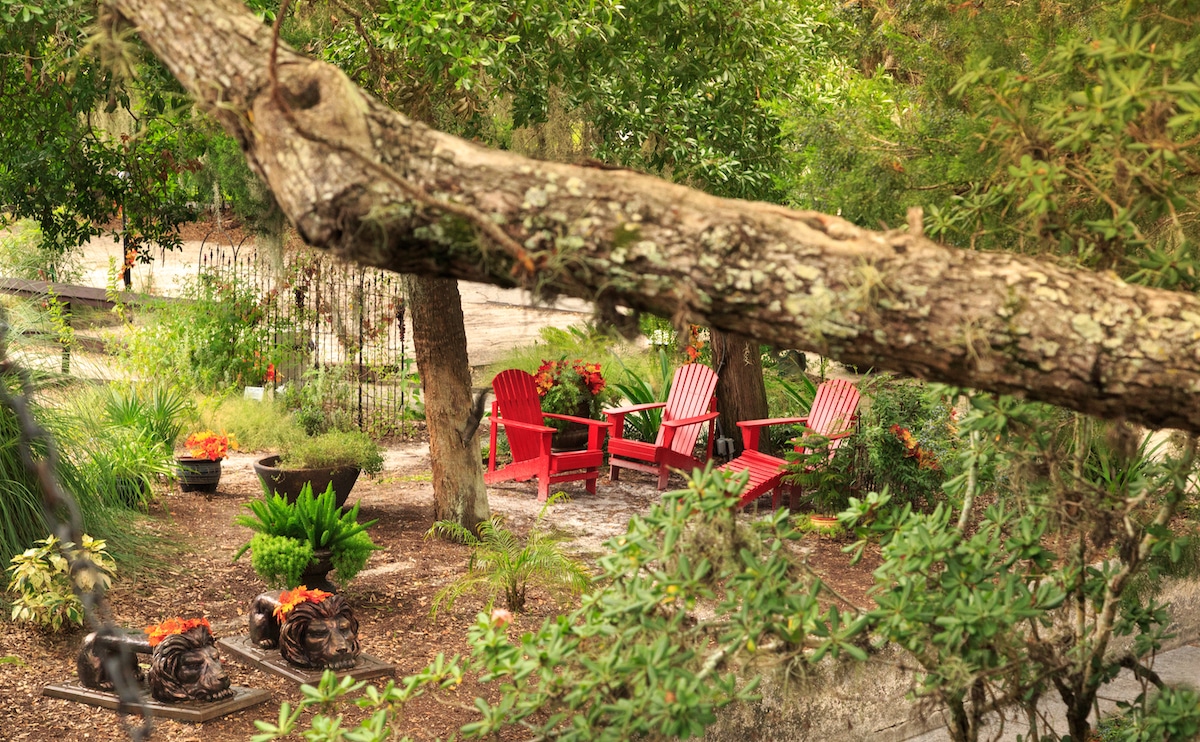 Known as the oldest city, St. Augustine is one of the best places to stay in Florida, especially for its old-world charm and romantic atmosphere. There is so much history here, in the cobblestone streets, ancient brick buildings, and monuments built hundreds of years ago. In fact, when you choose the St. Francis Inn as your lodging, you'll be staying at what's often considered one of the "oldest inns" completed in 1791.
Our historic Inn encapsulates a time of yore, in its Spanish-Colonial design, the walled courtyard initially built as protection against invasion, and the eclectic nooks and crannies of our interior. If you're interested in slipping back into time while still enjoying modern amenities, our St. Augustine Bed and Breakfast is one of the best places to stay in Florida. For those particularly interested in the history of the National Registry properties, read more about the St. Francis Inn here.
We can't wait to host you in Florida's oldest city; join us in the New Year and book your stay today!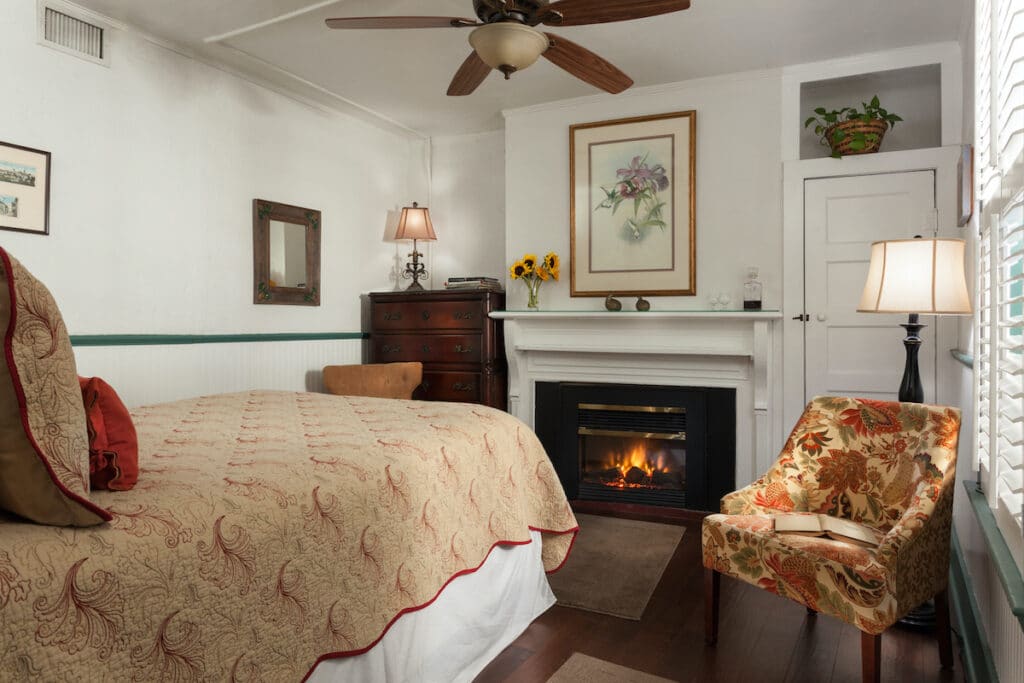 One of the Most Historic Places to Stay in Florida
Start planning your next vacation to one of the best places to stay in Florida for a romantic trip for two, group getaway, or solo retreat. Our stunning and historic Inn is the perfect backdrop, and our location is ideal for exploring the impressive attractions and St. Augustine Beach, all within walking distance.
Here are our favorite reasons that make us one of the best places to stay in Florida:
As we mentioned before, our location is fantastic, right on the famed brick St. George Street. As a guest, you'll get to experience our city on foot. St. Augustine is such a walkable city, and many of the major attractions are mere minutes from our Inn and each other. There's also an excellent Trolley service that runs through the small city streets, offering themed tours and an up-close look of favorite historical sites.
We encourage all of our guests to take advantage of our shared spaces at the Inn. Enjoy the burbling fountain feeding our picturesque pond, and the relaxing courtyard oasis surrounded by banana trees, bougainvillea, and colorful tropical flowers. Head around the corner and find our private inground temperature-controlled pool, a favorite place to swim and relax under the shade of towering trees. In the evenings, you might find guests gathered around the outdoor fire pit making s'mores and engaged in lively conversations.
Our partnership with Salt Spa St. Augustine is a unique offering that makes us one of the best places to stay in Florida. Our guests are given the opportunity to book relaxing treatments and professional massages, available exclusively to those staying with us.
We also offer a host of special packages and enhancements for your stay. And these are available on top of all of the amenities already included with your stay. Whether you're looking for a midweek stay, romance package, or lodging combined with exciting St. Augustine tours, these are the best options to add on to your visit.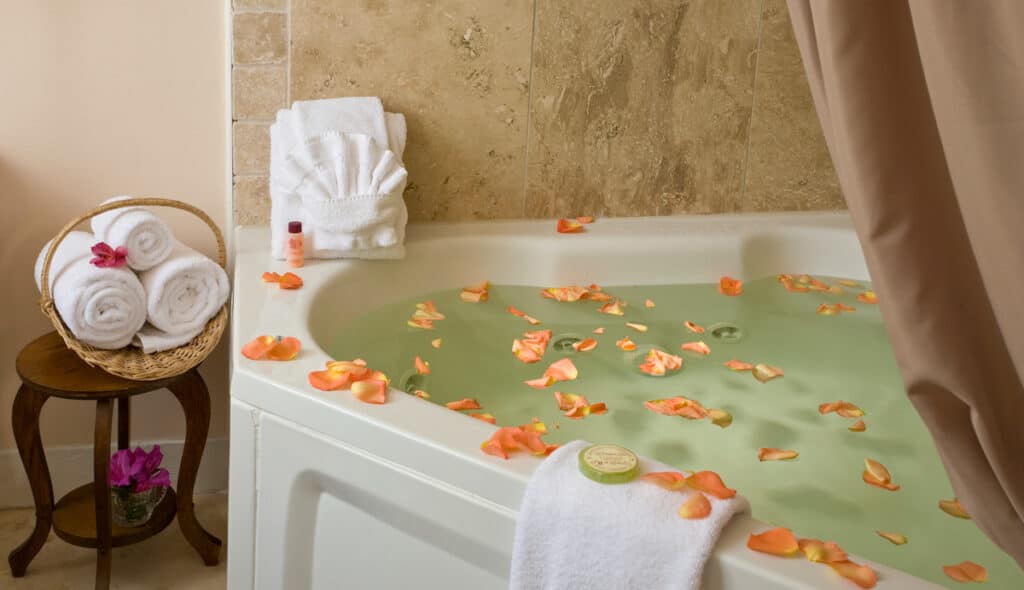 Our guest rooms are a big part of why we are one of the best places to stay in Florida. Our 16 suites are all elegantly and tastefully appointed. No two rooms are the same in configuration and decor, so each time you stay at our Inn it feels like a completely unique getaway. Some rooms offer a private deck with an outdoor seating area, while others have a cozy fireplace and a private front porch with garden views or a whirlpool tub and shower combination. Whichever you choose, you'll feel right at home!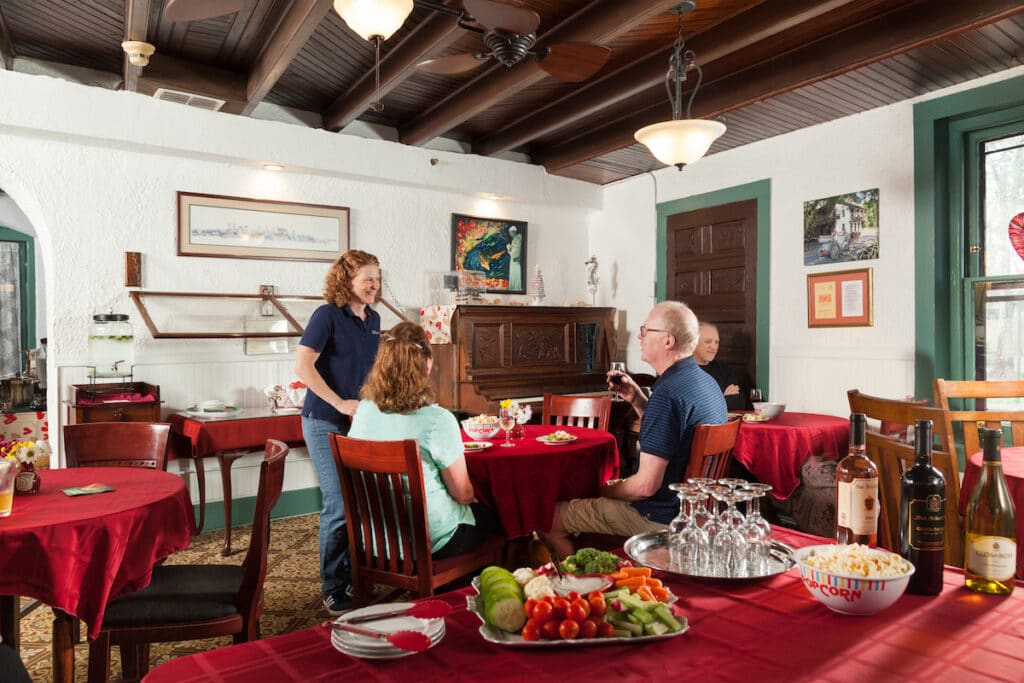 Enjoy Our Complimentary Amenities on Your Stay
We're one of the best places to stay in Florida for all of our complimentary extra perks. Our list of free amenities is as long as the Florida coastline, and other big-box hotels would charge an arm and a leg for these add-ons. Guests at our St. Augustine B&B are treated to a full gourmet breakfast, sweet treats and refreshments all day, and an evening social hour with complimentary beer, wine, and appetizers. Not to mention our beautiful setting with a walled courtyard and pool area to sit back and relax!
Start planning your next getaway to one of the best places to stay in Florida, and book today!