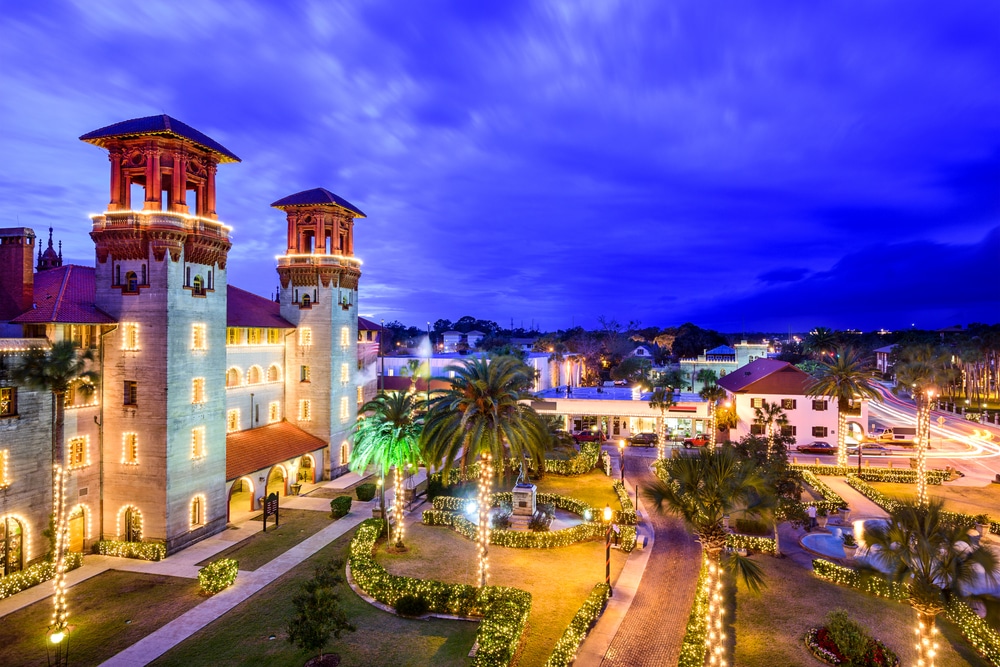 One of our favorite events in St. Augustine is the First Friday Art Walk. The AGOSA (the Art Galleries of St. Augustine) is a non-profit organization made up of more than 20 art galleries that participate in the First Friday Art Walk and other yearly events centered around nourishing the artistic community in Florida. There's been a long-standing tradition of supporting artists in St. Augustine, as Henry Flagler did in the 1920s.
One of the perks of lodging with us at the St. Francis Inn—the premier St. Augustine Bed and Breakfast—is that you'll be within short walking distance of the best art galleries participating in the First Friday Art Walk. Our historic Inn is the ideal choice for your next art-focused getaway to the Florida coast. We offer a long list of amenities (all included with the cost of your stay) which many other lodging properties charge extra. Head over to our booking calendar and begin planning your next trip to Florida!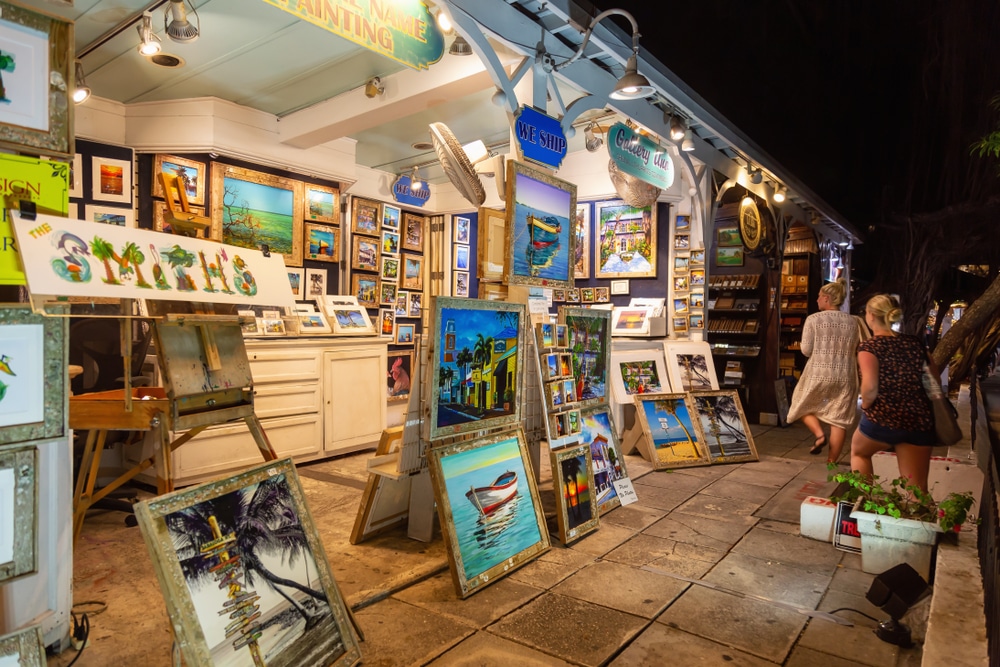 Head out to the First Friday Art Walk in St. Augustine
The First Friday Art Walk takes place every month on the first weekend from 5 to 9 pm. It's a lively event where the local art galleries open their doors, plan exciting receptions (many with wine), and bring the community together to celebrate the beauty and talent of these local and international artists. There's nothing more special than commemorating your memorable trip to Florida with a piece of art to always remind you of your time here.
While the majority of these St. Augustine art galleries are within walking distance from each other, there is also a free trolley service provided by Old Town Trolley from 6 to 9 pm. The shuttle stops are on King Street, Aviles Street, Cathedral Place, and Hypolita Street. You'll want to stop into any participating galleries on the First Friday Art Walk and grab a sticker for the trolley service. It's one of the best ways to enjoy an evening in St. Augustine!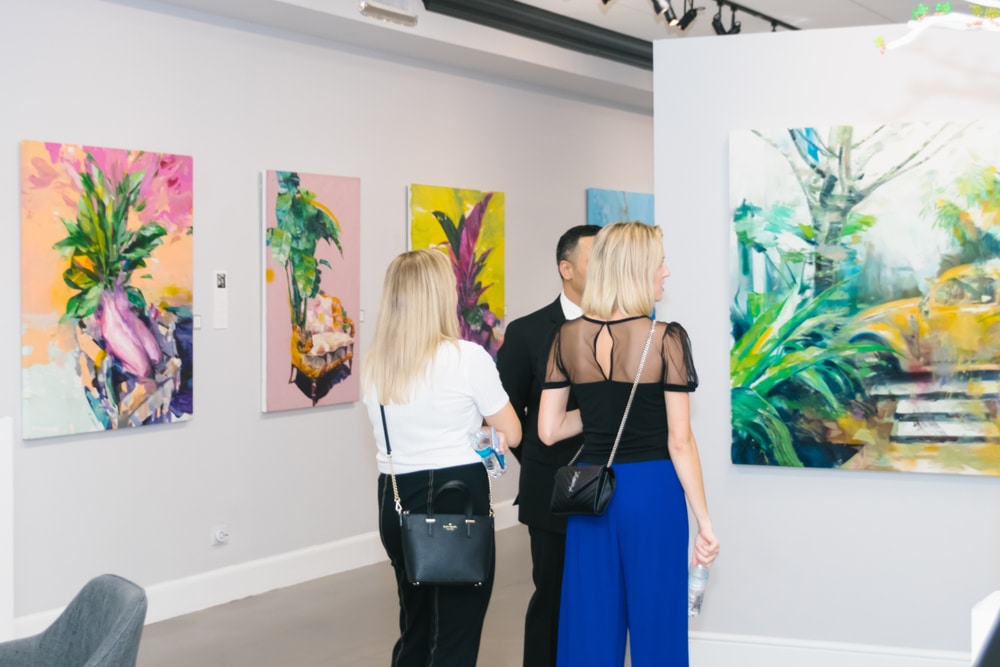 More local artwork at these galleries in the St. Augustine Historic Art District:
P.A.St.A Fine Art Gallery: City's oldest "cooperative" of professional artists with collections of paintings, glass, mixed media, and photography.
Aviles Gallery: Pieces featured from local, award-winning artists in all mediums.
Joel Bagnal Goldsmith: Custom-designed gold and silver jewelry.
Georgia Nick Gallery: Impressive collection of woodwork, stained and painted glass, leatherwork, and much more.
Plum Gallery: Contemporary art gallery for up-and-coming and emerging artists.
Worley Favor and Clair Kendrick: New and mid-career artists showcase their contemporary works of art.
Tripp Harrison: Coastal scenes from the Caribean and Florida areas. Great place for unique finds!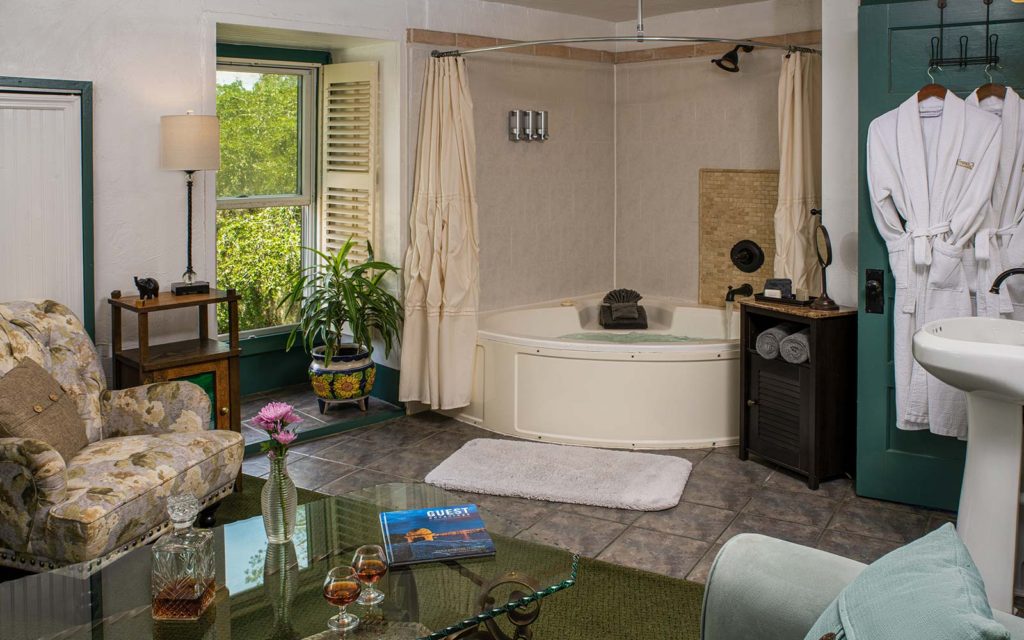 Comfortable Lodging at our St. Augustine B&B
One of our favorite services that we offer at our St. Augustine Bed and Breakfast is our afternoon social hour. Enjoy wine from San Sebastian Winery, beer from local breweries, and light snacks from 5 to 6 pm daily in our dining room. It's the perfect start before heading out to the First Friday Art Walk in downtown St. Augustine or one of the many fantastic St. Augustine restaurants. And it's a great way to interact with other guests!
After your adventures in our historic city, you'll love retreating to your guest suite at our St. Augustine Bed and Breakfast. Our unique guest rooms are beautifully decorated in calming hues with bright pops of tropical colors. Beds are dressed in soft linens and fluffy pillows, and have the most comfortable mattresses. The en suite baths are fully equipped and perfect for a relaxing evening with a bubble bath or a steamy shower. We can't wait to host you in St. Augustine! Book today.