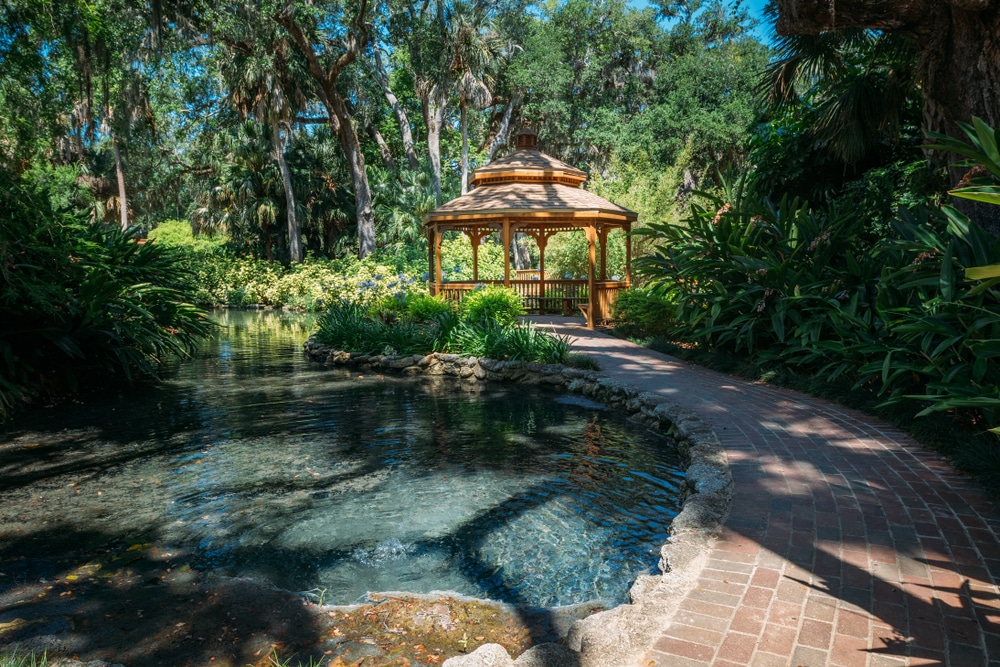 One of our favorite day trips from St. Augustine is Washington Oaks State Park, where you'll find magnificent gardens, ancient oak trees, and a beautiful beachfront with unique coquina rock formations. The shady gazebo (pictured above) is a coveted spot to listen for native birds chirping while surrounded by flowers and lush, tropical greenery. A visit to Washington Oaks State Park is a must, and there are lots of relaxing spots to breathe in the fresh air and take in flora and fauna of this area.
St. Augustine, known as the oldest city in our nation, is a lovely place for a getaway in Florida. First, you'll want to arrange your lodging accommodations, and our bed and breakfast in the historic district of St. Augustine is the perfect spot. Our guest rooms and suites are all comfortable and cozy, with a long list of complimentary amenities (including a gourmet breakfast each morning) to make your stay the most relaxing and absolutely stress-free.
We can't wait to host you; join us in paradise and book your next vacation today!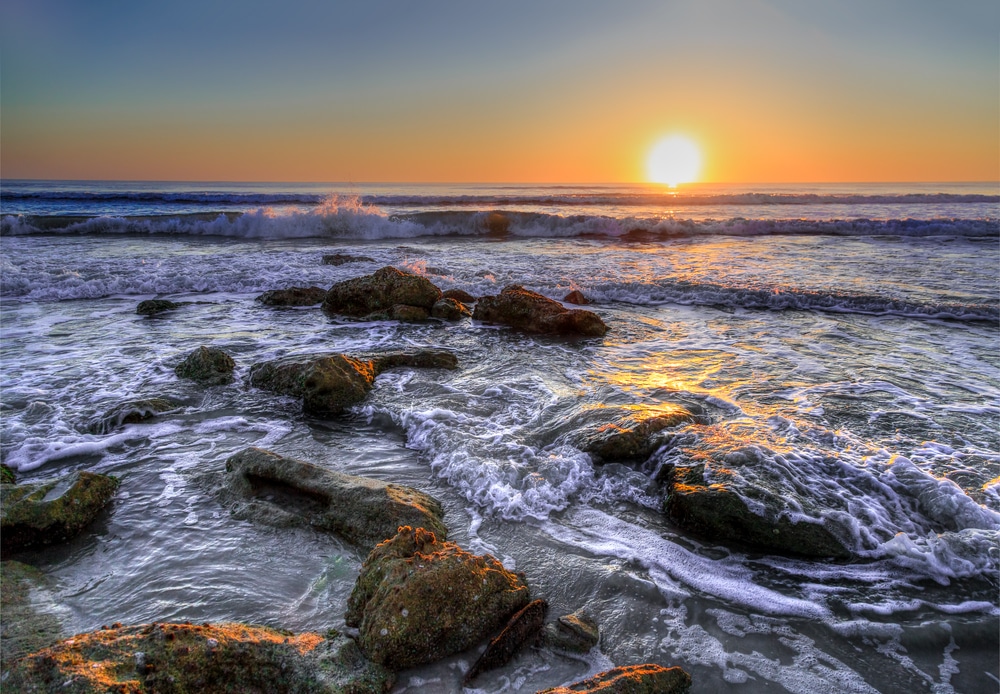 The Best Things to do at Washington Oaks State Park
Join us for breakfast in the dining room at our St. Augustine Bed and Breakfast before setting out to Washington Oaks State Park. This beautiful park is just about a 40-minute drive along the stunning Palm Coast—well worth the time in the car.
Here are six things to do at this lovely Florida State Park:
Coquina Rock Formations: One of the most distinctive elements at Washington Oaks State Park is the shoreline along the Atlantic Ocean, which is covered in unique coquina rock formations. Coquina is a sedimentary rock composed of shells, mollusks, and other invertebrates. Due to this, some beautiful tide pools and beach-combing feels like one big treasure hunt.
Pack a picnic: Spread a blanket on the warm white sand, under the grand trees, or grab a spot in the pavilion. There are plenty of places to enjoy a lovely charcuterie and cheese plate while soaking up the scenery.
Hiking and Biking Trails: Washington Oaks State Park has foot and bike paths. The Mala Compra Trail is an easy half-mile hike for all levels of experience and weaves along the coastal marshes of the Matanzas River. At the same time, the hike and bike trails of the Bella Vista route give you a glimpse of a dense canopied area and the coastal scrub line.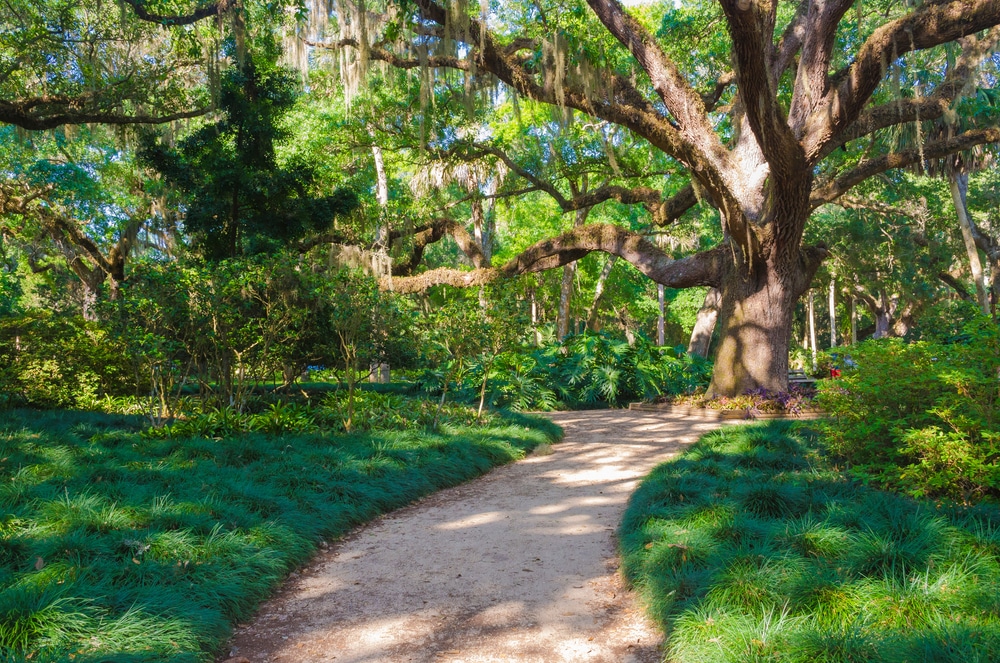 Ancient Oaks: Check out the almost 300-year-old Washington Oak at this state park—hence the name. The gigantic tree has withstood the test of Florida weather: droughts, hurricane winds, fire, and flooding, but it still stands today as a reprieve from the sun for visitors.
Walk the formal gardens:  Known as the "centerpiece" of the Washington Oaks State Park in the gardens you'll see native and non-native plantings. Look for the wonderful varieties of birds of paradise and azaleas on your stroll. Don't miss the stunning rose garden, where they've planted over 150 hybrid tea rose bushes.
 Birdwatching: Washington Oaks State Park is part of the Great Florida Birding Trail. With more than 200 native bird species in this area, you'll surely see some stunning flyers on your time here. Keep your eyes open for the Northern Gannet, a majestic seabird that dives for fish along the shores.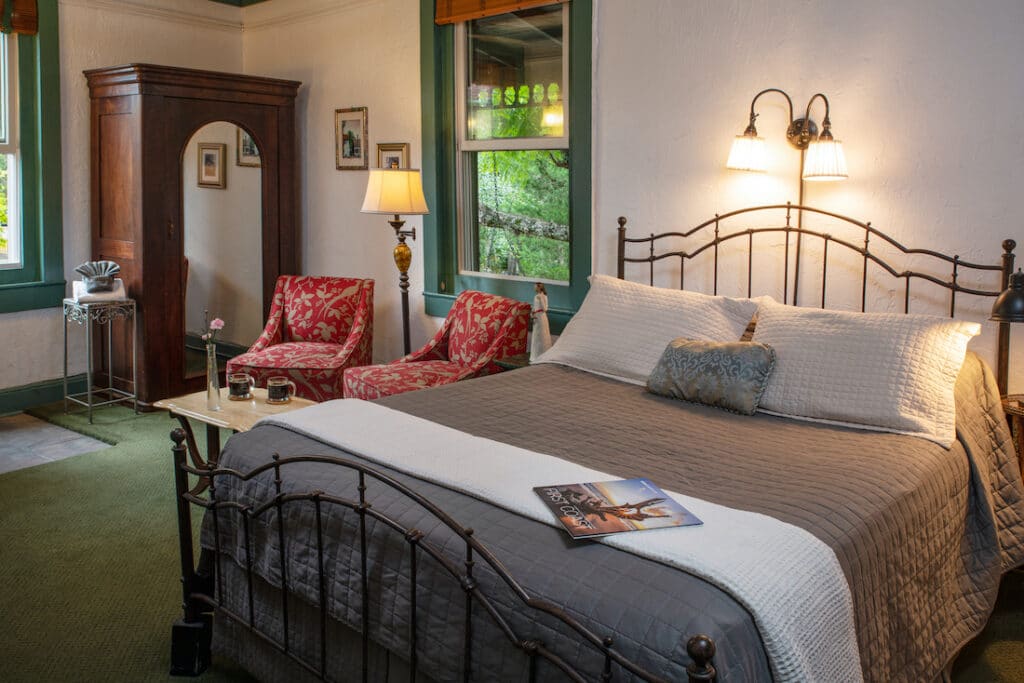 Beautiful Florida Lodging for your Getaway
After your day exploring the shores of the Atlantic and the gardens at Washington Oaks State Park, head back to our St. Augustine Bed and Breakfast for our afternoon social hour with snacks and wine. It's the best way to start the evening before heading out to one of the fantastic restaurants in our historic city. With full bellies and happy hearts, your guest suite will feel like the most peaceful retreat. You'll sink into our cozy beds for a restful night's sleep, which will prepare you for the next day's adventures!
Book your next stay in St. Augustine at the St. Francis Inn today!