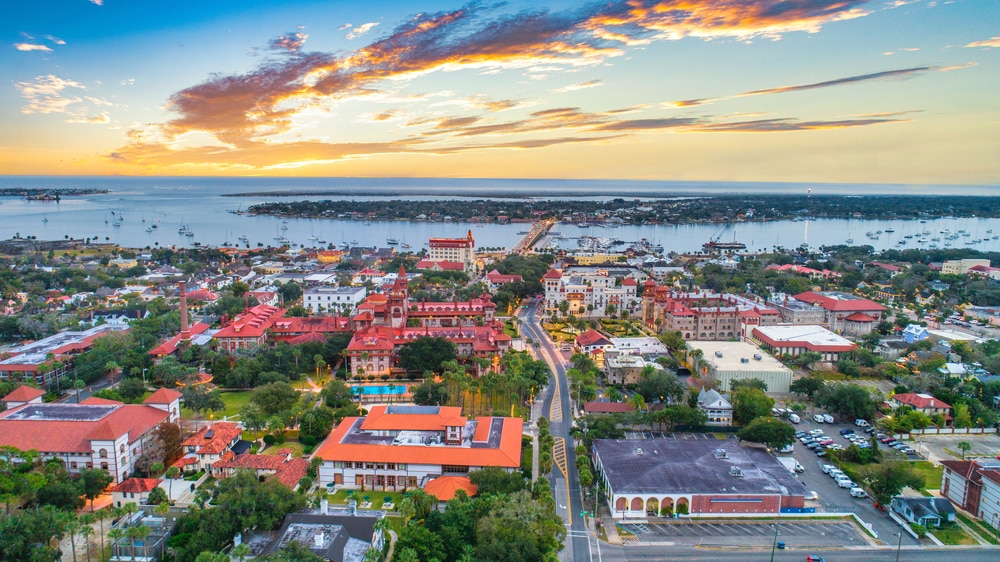 There's so much to discover in the historic downtown St. Augustine area. Walk along the ancient cobblestone streets surrounded by Spanish-Colonial architecture, charming locally-owned shops, elegant restaurants, and interesting museums. You'll enjoy the diverse culture and history of the Nation's Oldest City, all while soaking up the gorgeous Florida sunshine and palm-lined white sandy beaches.
Better yet, if you pick a lodging choice located in the historic downtown St. Augustine area, you'll be steps from all of the best attractions and tours. Our bed and breakfast in St. Augustine is the ideal place to stay to explore the city. The St. Francis Inn dates back to 1791, and the Inn encapsulates the atmosphere of yesteryear but is paired with the modern comforts of the present. All guest rooms have private baths, antiques or reproduction furniture, central heat and AC, queen or king-size beds, and cable TV. And several suites have fireplaces and spacious whirlpool tubs.
It's the best place to relax in Florida, and you'll love our location in historic downtown St. Augustine; book today!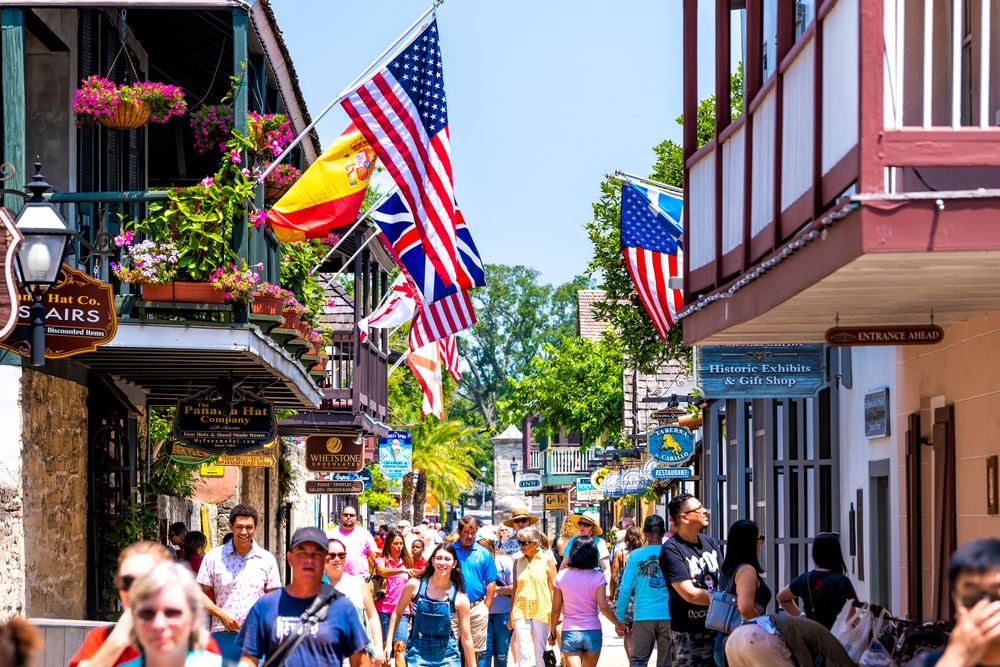 Explore the Historic Downtown St. Augustine
Now that you know where you'll be staying in the historic downtown St. Augustine area, it's time to start planning your itinerary. You'll love spending your days on fascinating tours and at local museums, evenings out at fine restaurants, and listening to live music.
Here are just a handful of some of the best things to do in the historic downtown St. Augustine area:
St. George Street: The Old City Gate leads you to this pedestrian-only thoroughfare reaching all the way to the Plaza de la Constitucion. Along the route, you'll pass by some of the most popular restaurants, bars, and shops worth checking out. As a guest at our bed and breakfast in St.Augustine, you'll be a few steps to Saint George Street from our Inn.
Castillo de San Marcos National Monument: Take a tour of the oldest masonry fort in the continental United States for an in-depth look into the founding and history of the city.
The Gonzalez-Alvarez House: This structure is listed as the oldest house in all of St. Augustine, dating back to 1723, and happens to be in the same neighborhood as the St. Francis Inn. You'll be able to take a quick walk to see this museum and learn more about this National Historic Landmark.
The Lightner Museum: This collection of gilded-age antiques and artifacts is housed within the historic Hotel Alcazar building in the historic downtown St. Augustine area. The Lightner Museum showcases anything from Victorian art pieces to ancient musical instruments and oil paintings.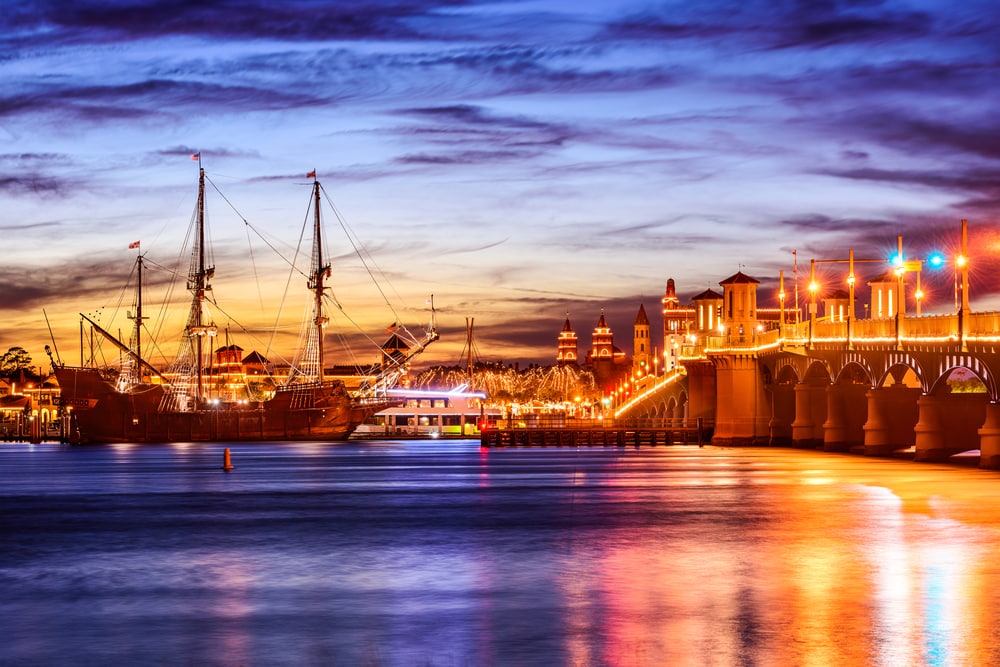 Cathedral Basilica of Saint Augustine: This stunning old church in St. Augustine is a spectacular example of Spanish Mission and Neoclassical architectural styles.
The Columbia Restaurant: You'll be surrounded by old-world charm at this mainstay on St. George Street for award-winning Spanish and Cuban cuisine. The hand-painted tile work, Spanish fountains, and personable service make lunch or dinner here a memorable experience.
St. Augustine Beach: A trip to Florida isn't complete without a day at the beach, and St. Augustine Beach on Anastasia Island is one of the most beautiful places in the world. Enjoy long sandy stretches along the Atlantic.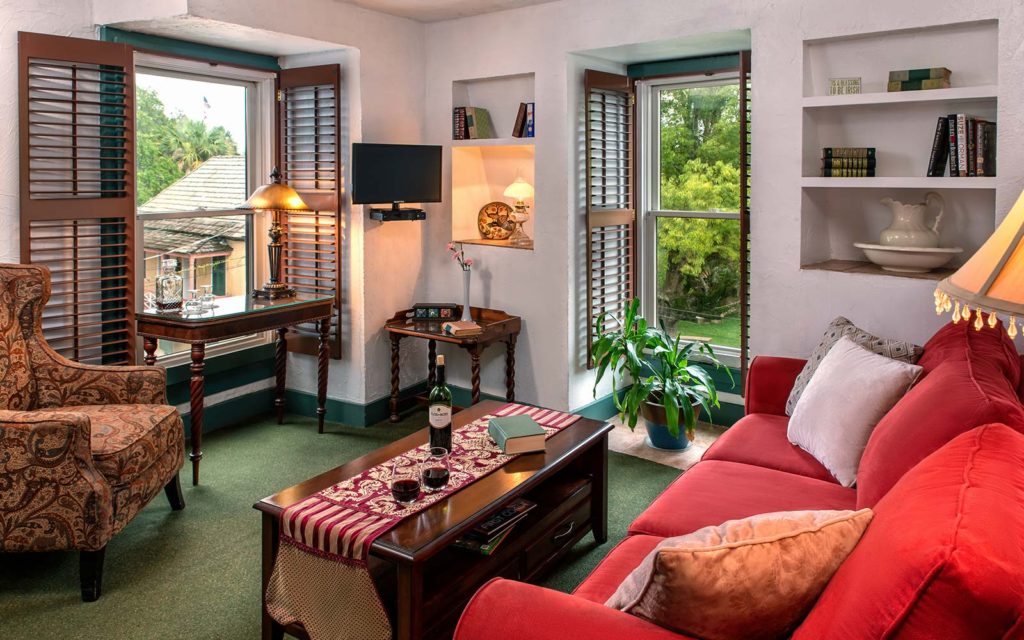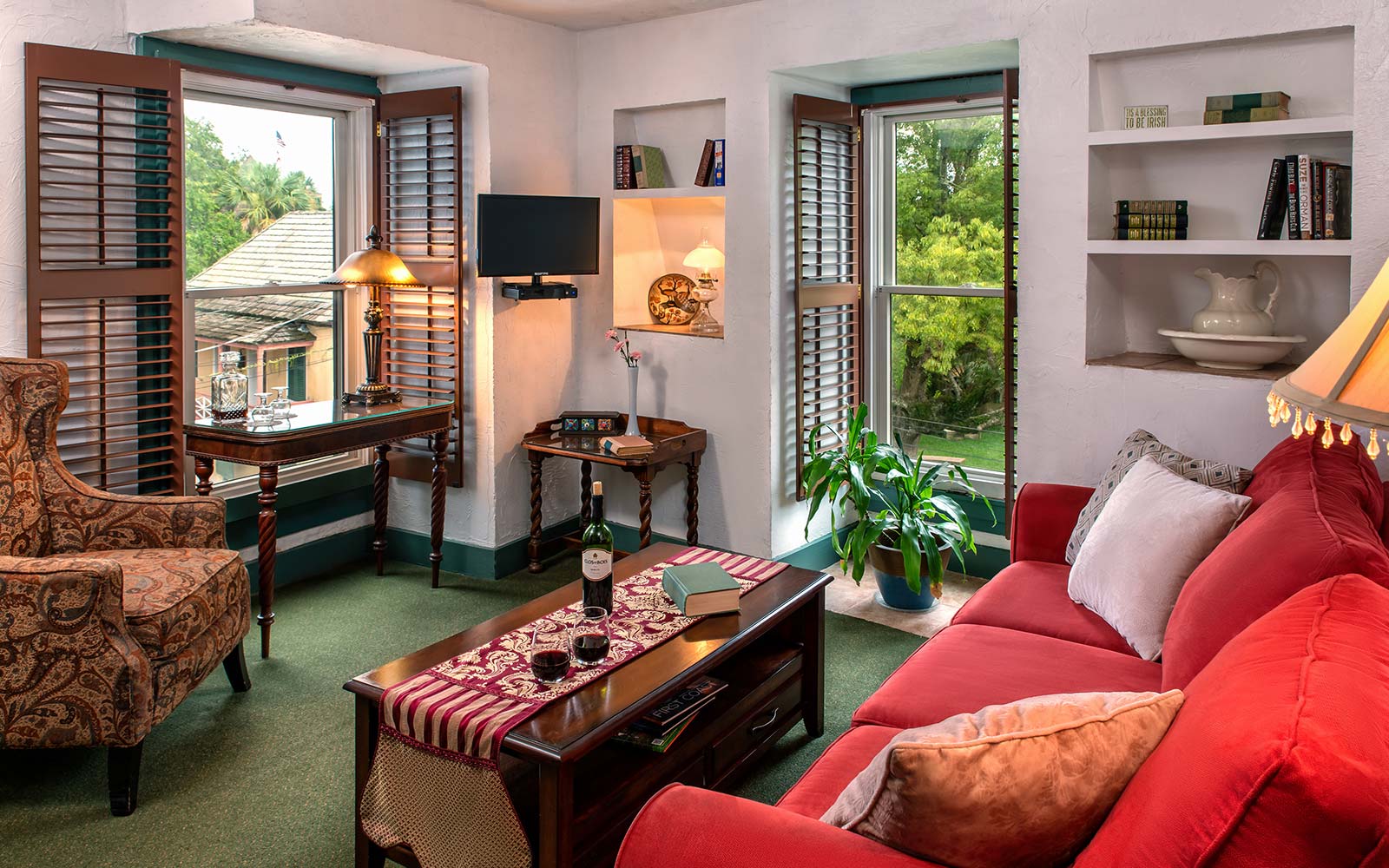 The Best Bed and Breakfast in St. Augustine
As a guest at our bed and breakfast in St. Augustine, our amazing innkeepers and staff will welcome you with open arms. Ask if you'd like advice for planning your time in the historic downtown St. Augustine area! And we're always happy to make dinner reservations or book tours for you. Our impeccable hospitality and list of complimentary amenities set us apart from other lodging options in St. Augustine, and you'll quickly see why our guests return time and again. And there's really no better feeling than relaxing in one of our luxury rooms after a long day out exploring the town.