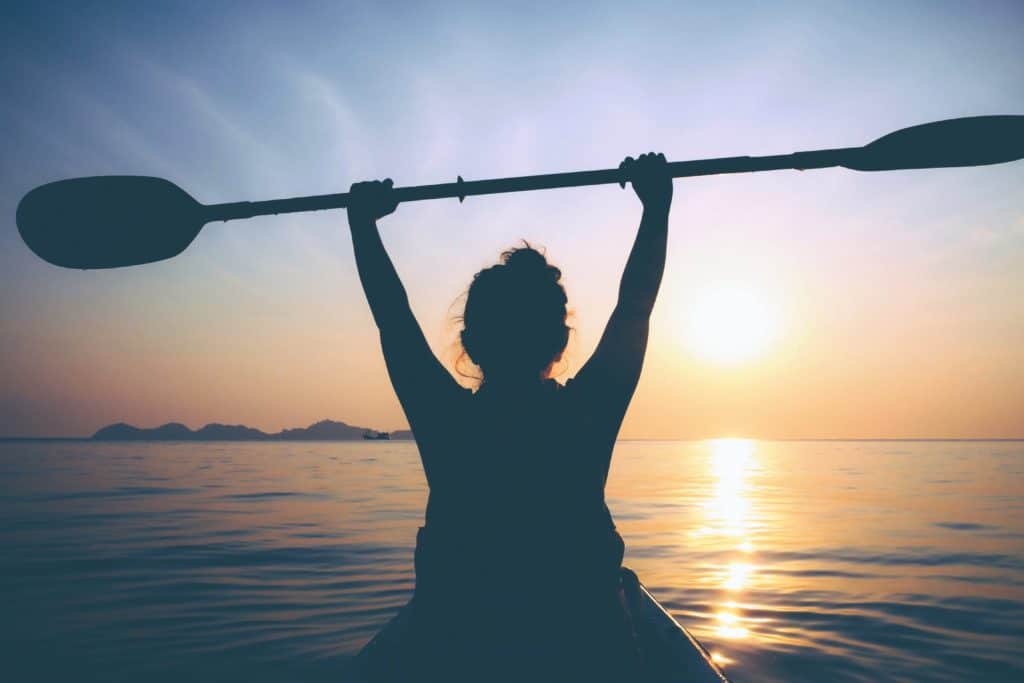 With the long days of summer stretching out before us here in St. Augustine, it's the perfect opportunity to fill your days with fun and exciting ways to explore, all while maintaining proper social distancing.  Kayaking is one such activity that is the perfect blend of fun, beautiful, and fairly well socially distanced!  There are a few great places for kayaking near our hotel and we'd love to show you this side of St. Augustine.
The St. Francis Inn is located within walking distance to downtown St. Augustine's historic district, and just minutes from the famed St. Augustine beach.  Water is everywhere here on Florida's beautiful coast, which makes it the perfect summer getaway destination. When your adventure is over for the day, our charming hotel will offer you the perfect respite, too. Go ahead and book your summer getaway with our hotel in St. Augustine today!
Our Favorite Places for Kayaking
The St. Augustine area is one of the best getaway destinations in the state of Florida, especially as we enter these warm and exciting days of summer.  Cooling off on the water and taking in the scenery as you paddle is truly a long-time favorite pastime of both those who live in and those who visit, the area. There are a number of state parks and waterways in the area which are perfect for kayaking, standup paddleboarding, and just generally enjoying the scenery from the water.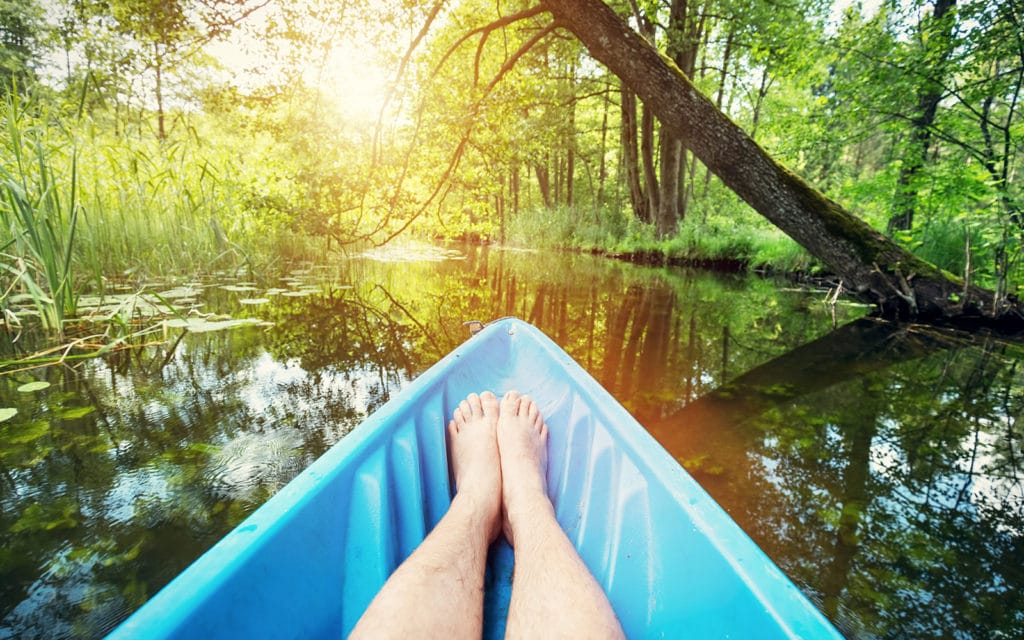 Florida's historic coast is exceptionally beautiful. The intercoastal waterway around St. Augustine features some of the best places for kayaking, but it's not the only place to go.  Here are a few of our favorite kayaking destinations near our St. Augustine hotel:
The Salt Run on the Matanzas River, near Anastasia State Park, is a popular flat-water place to paddle.  It's also pretty likely that you'll see dolphins and manatees here.  There's an easy access point to the Salt Run, too, either from the dock or the beach.
There is easy access to the Matanzas Inlet at Fort Matanzas, where many paddlers see dolphins and even nesting pelicans.
Head to the 60,000-acre Guana, Tolomato, Matanzas National Estuary Research Reserve, known locally as the GTM. This exceptionally beautiful protected estuary includes salt marshes, oyster beds, and maritime hammocks.
Favor Dykes State Park, which borders Pellicer Creek, is a delightful place to enjoy an afternoon of paddling. It's also part of the Florida Designated Paddling Trail system. Canoe rentals are available on-site.
Trout Creek, a feeder on the St. Johns River, is another popular place to go kayaking.
You can also paddle right along the St. Augustine Beach and other local beaches. If you choose to do this, early morning hours are often the best choice, with the calmest waters of the day.
More Ways to Enjoy the Water
Kayaking and paddling aren't the only ways to enjoy the water around St. Augustine. The St. Augustine Beach itself is one of the top draws to the coast, and for good reason. The idyllic stretch of beach near Anastasia Island is where we send guests staying at the St. Francis Inn or one of our sister properties.  We offer guests staying at our properties free access to the beach. It's one of the many great amenities included in your stay with us. And, once you're there, we'll give you everything you need to enjoy the day, including towels, beach chairs, cold water, a refrigerator, and an outdoor shower.
There are a number of tours in the area that offer boat trips off the coast, too. If you're looking for dolphin tours, consider a tour with Red Boat Water Tours, St. Augustine Boat Tours, or Florida Water Tours. If sunset sails are your thing, check out Schooner Freedom Charters, and enjoy the most beautiful and romantic evening in St. Augustine.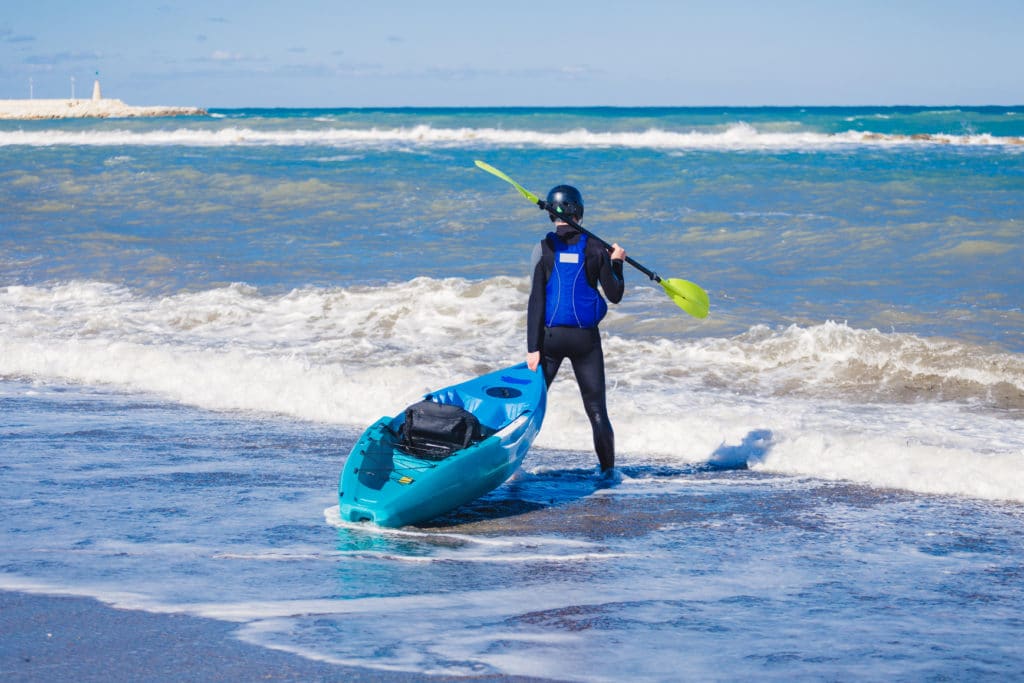 Stay at the Best St. Augustine Hotel
When you're thoroughly exhausted from your day of fun in the sun, come back to our St. Augustine hotel for one of the best nights you'll ever have away from home. Soak up the old world charm of St. Augustine at our luxurious hotel, enjoy time spent in our walled-in courtyard gardens, cool off in our pool, and enjoy our extensive range of amenities.
Beyond just providing you with exceptional hospitality, you'll also be well situated to enjoy the very best of downtown St. Augustine.  This summer, let us take care of you the way you deserve to be cared for.  Book a room at our St. Augustine Hotel today!