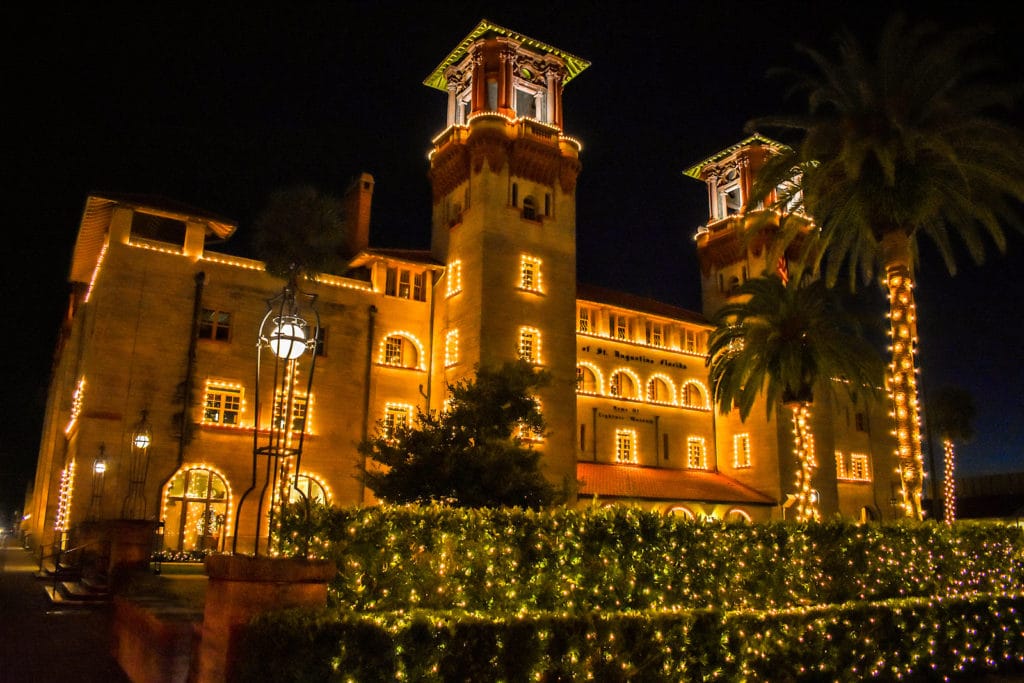 The St. Augustine Night of Lights is a stunning city-wide holiday display that is sure to be an unforgettable experience! This year marks the 27th year for this annual event in which the town's Spanish colonial buildings are draped in white twinkling lights from the sidewalks all the way to the rooftops. This creates a magical and romantic atmosphere in the nation's oldest city. This impressive display was deemed one of the 10 best places in the world to see holiday lights by National Geographic Magazine!
Unwind after taking in the St. Augustine Night of Lights displays and events at our St. Augustine bed and breakfast. Relax at our historic Inn conveniently located downtown within walking distance to many of the city's amazing attractions and restaurants. You'll feel a world away while enjoying the privacy of our walled courtyard garden and soaking in the ambiance of a time gone by. This is truly the ultimate Florida getaway! If you want the perfect place to stay that is dripping with history and character, book your room today! 
St. Augustine Night of Lights
From November 14th through January 31st the city is blanketed in more than 3 million lights and thousands of people come out to experience this unforgettable holiday display. This free event offers many ways to experience the lights whether activities that are ongoing throughout the season or events that are held on specific night.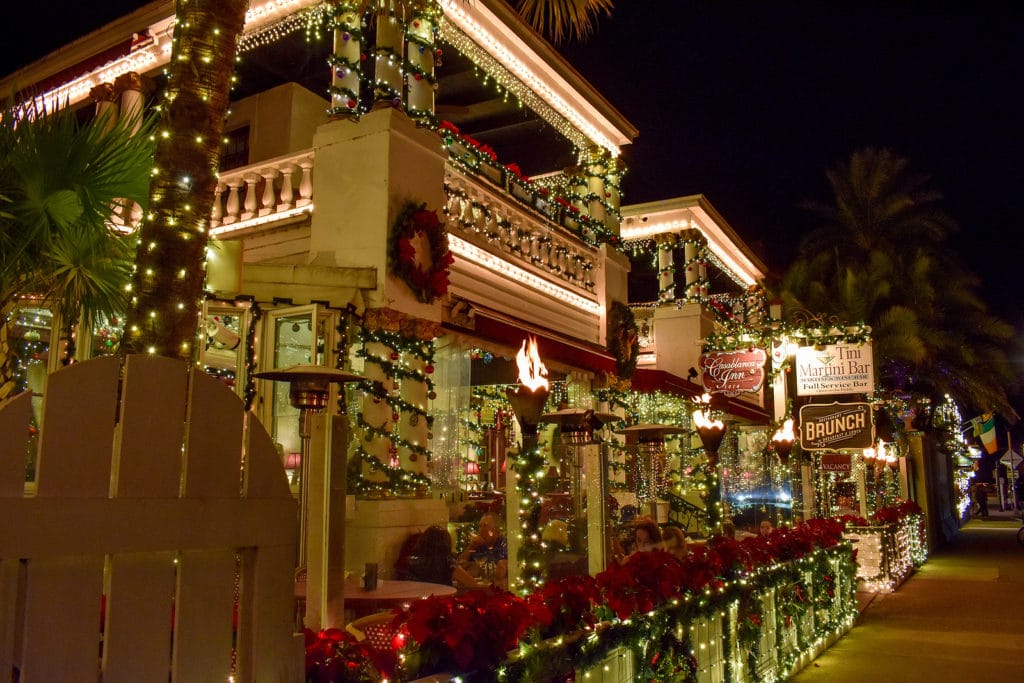 You may choose to stroll along historic streets under the glow of the white lights or you may want to see the displays from a different perspective like out on the water or from a romantic carriage ride. Whichever way you see St. Augustine Night of Lights it's sure to make memories that will last a lifetime! Here are 7 ways to experience this amazing event.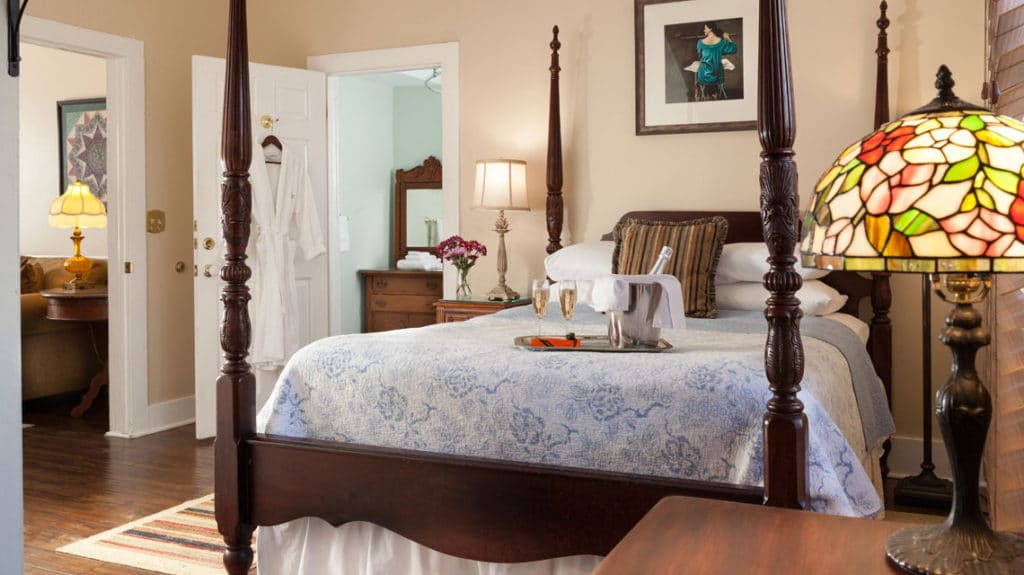 The Best Florida Getaway
While exploring the St. Augustine Night of Lights, you'll have the perfect place to escape to at St. Francis Inn. We are located within walking distance of many of the amazing lights and events taking place during this magical time of year. Each of our guest rooms and suites is unique and special varying in size, location, decor, and appointments. No matter what room you'll have all guests at our St. Augustine bed and breakfast get the opportunity to relax on a plush king or queen-size bed, enjoy the heated swimming pool, fuel-up with a buffet breakfast, and have free use of the Inn bicycles.
Head out for some sightseeing during the day, come back to rejuvenate in your private guest room, then go out to check out one of the most impressive light displays in the world! If you are ready for the ultimate spot to stay at for the 2020 St. Augustine Night of Lights, book your room today!