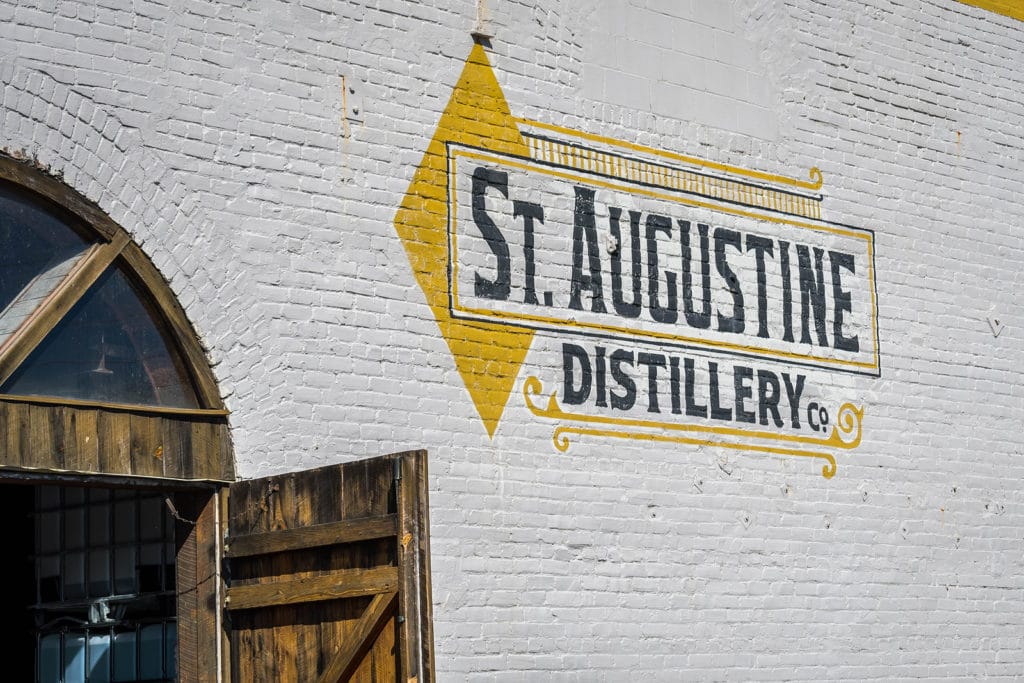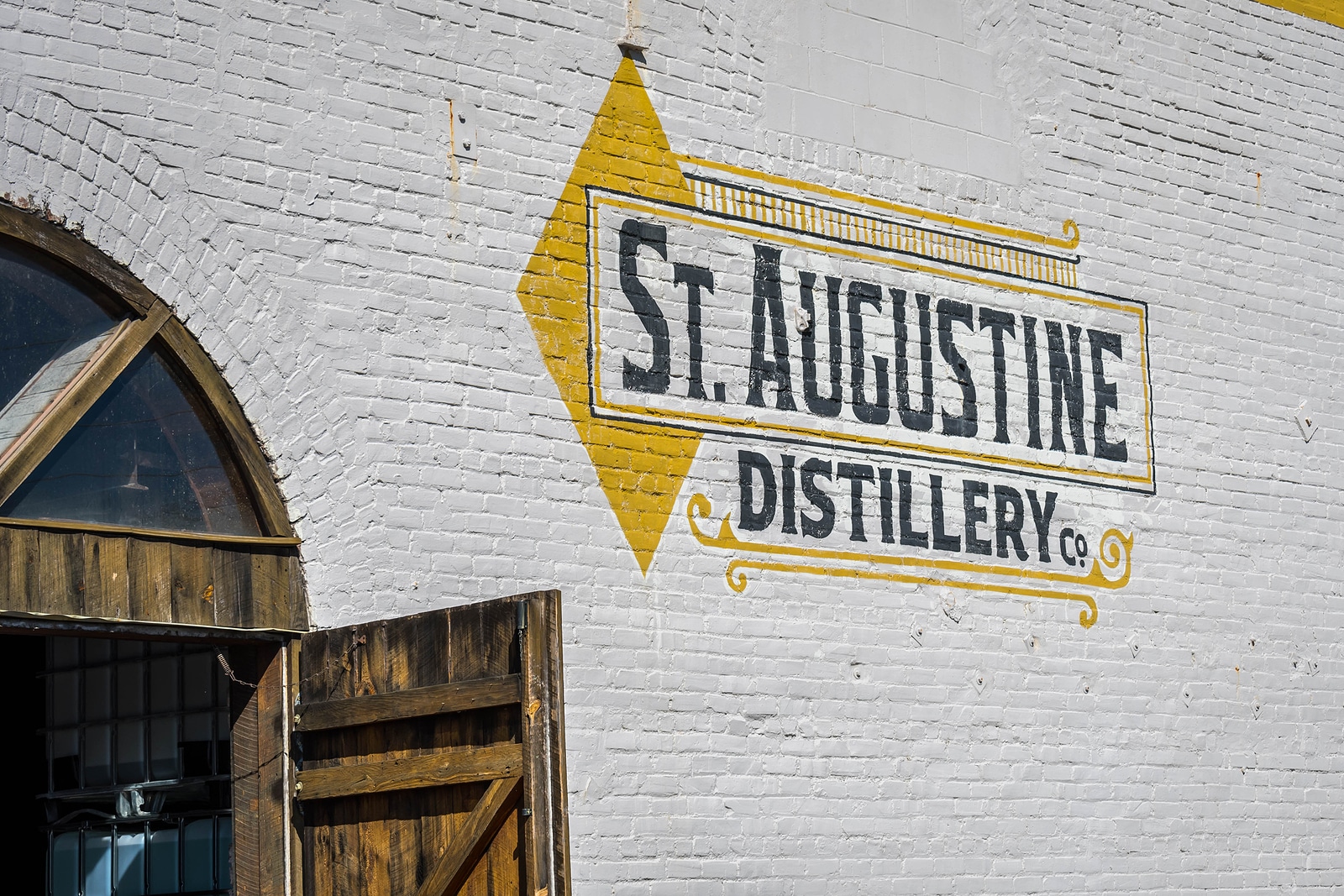 The St. Augustine Distillery is a unique experience not to be missed when visiting St. Augustine. This one of a kind Florida establishment is a locally owned and operated artisanal spirits distillery that is located within a beautifully restored ice plant from the turn of the century. From learning all about the history of distilling in Florida to sampling award-winning cocktails in an inviting atmosphere, a trip to the St. Augustine Distillery is sure to be a highlight of your time spent here!
The St. Augustine Distillery just happens to be within walking distance of our historic downtown lodging! The old-world charm of our Florida Inn will make you feel as if you have stepped back in time. In this peaceful setting, you'll hear horse-drawn carriages make their way down brick-paved streets. A walled courtyard will be your oasis in the heart of the city.  In addition to being within walking distance to the St. Augustine Distillery, we are also steps away from countless attractions and restaurants in the nation's oldest city. If you want the ultimate getaway with the appeal of a bygone time and all your favorite modern comforts, book your stay today!
Why Visit the St. Augustine Distillery?
If you are looking for an experience that is different from the run of the mill and need a break from shopping and sightseeing, a visit to the St. Augustine Distillery may be just what you are searching for! In 2016 USA Today named the distillery the best craft gin distillery in the U.S. and for good reason. This is not a place to just quickly stop into to grab a drink. Here the owners and staff hope to educate and inspire guests about the award-winning rum, bourbon, whiskey, gin, and vodka lovingly made at this establishment.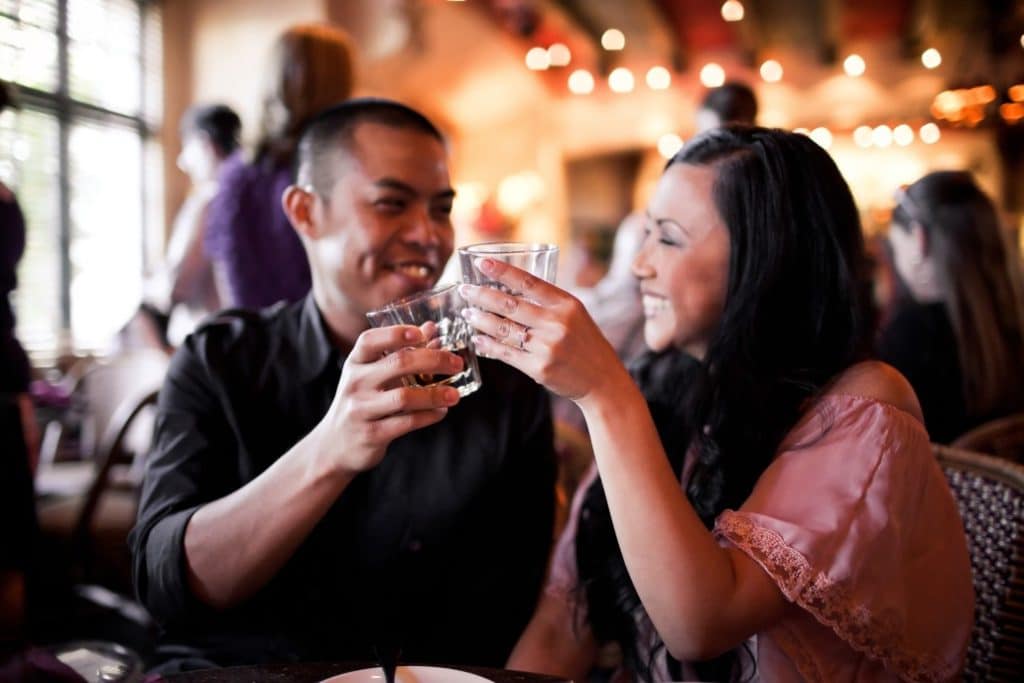 From the commitment to sustainability and education to the amazing and interesting concoctions of drinks they serve up, a visit here will likely be a memorable time! Here are 5 great reasons to visit the St. Augustine Distillery.
The free tours are a great way to see up close and behind the scenes how St. Augustine Distillery spirits are made. 7 days a week you have the opportunity to understand how crops from local farms are transformed into the award-winning ingredients of specialty drinks served here. Enjoy tastings along with the tour and sample signature cocktails. You'll learn the history of Old Florida and the many ways that distilling has changed over the years as well as the history of the incredible ice plant building of this establishment. Did we mention the tours are free?!
The impressive space of the St. Augustine Distillery makes a visit here well worth it! A former ice plant that was built in 1907, this building has been carefully restored in order to house everything that is needed for a top-notch distillery. The rich history of this place includes being the first of its kind to make commercial block ice in Florida. The history of this space then connects to the significance of the role that ice plays when making the perfect cocktail.
The spirits here are thoughtfully crafted using the best agriculture in the production process. Grains from Florida wheat, barley, and corn are ground on site. The owners and staff are proud of the fact that they make every drop of bourbon that they sell here. The product here is a handmade Florida interpretation of the classic American spirit. From offering an everyday bourbon, a spirit for a special treat, or the perfect cocktail gin, there is something for everyone's palate at St. Augustine Distillery.
If you are feeling hungry during your time at the St. Augustine Distillery, there just happens to be the Ice Plant Bar and Restaurant located at the distillery. This vintage-inspired bar offers farm to table plates serving up hand-cut fries, local seafood, and family-style dinners for two.
The commitment to sustainability and community is strong at St. Augustine Distillery and felt in everything they do. Challenging the status quo of commercially produced spirits the distillery began as a dozen families decided to make a business that is the perfect combination in support of economic growth and social good. From partnering with local farmers to using a system that recirculates warm and cold water to heat and cook the mash, the care and thoughtfulness result in making one of the highest quality products.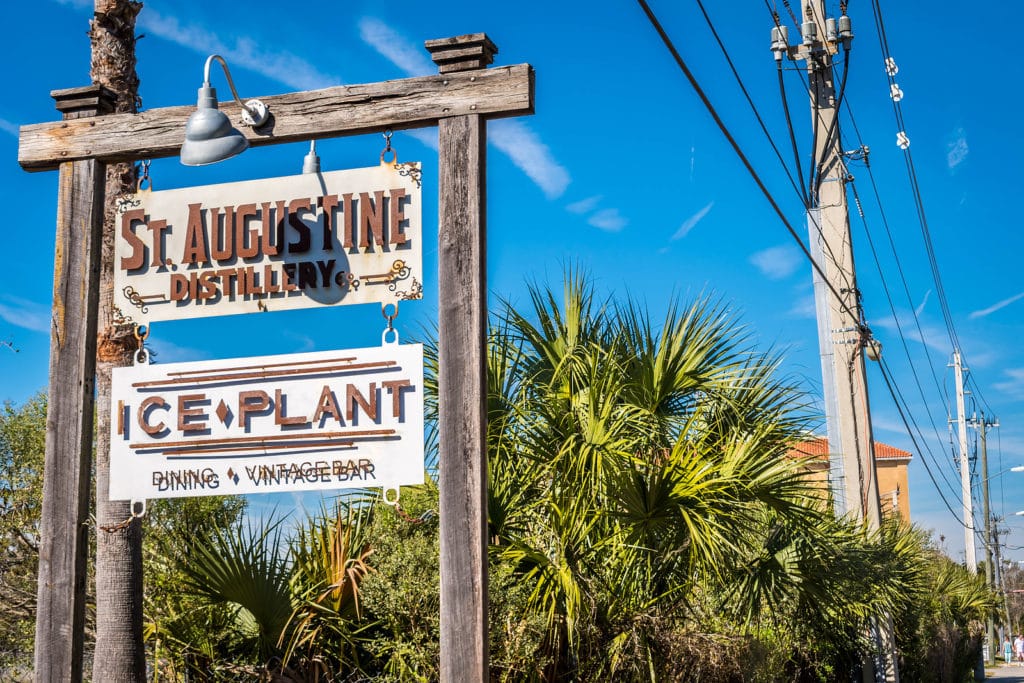 More Places to Grab a Drink in St. Augustine
If you are looking to quench your taste buds and see what else St. Augustine has to offer you are in luck as this dynamic city has a plethora of breweries as well as an outstanding winery and another distillery. Here are more places to sample the local flavor and grab a drink in St. Augustine.
The Best St. Augustine Lodging
St. Francis Inn, in the heart of historic St. Augustine, is the perfect place to rest up and rejuvenate for your next day's adventure in this dynamic city. Close enough to be walking distance to all your favorite attractions but with the feeling of being surrounded by the peace and quiet of yesteryear. Let our Florida Inn take you back to a simpler time, all the while having the modern luxuries we all love.
Our comfortable and cozy guest rooms are set up for your ultimate relaxation. We offer a diversity of rooms that vary in size, decor, location, and configuration, but all have either a king or queen size bed to relax on, a private bath, heating, and air conditioning along with a long list of free amenities for each guest. For the best escape to the historic city of St. Augustine, book your stay today!