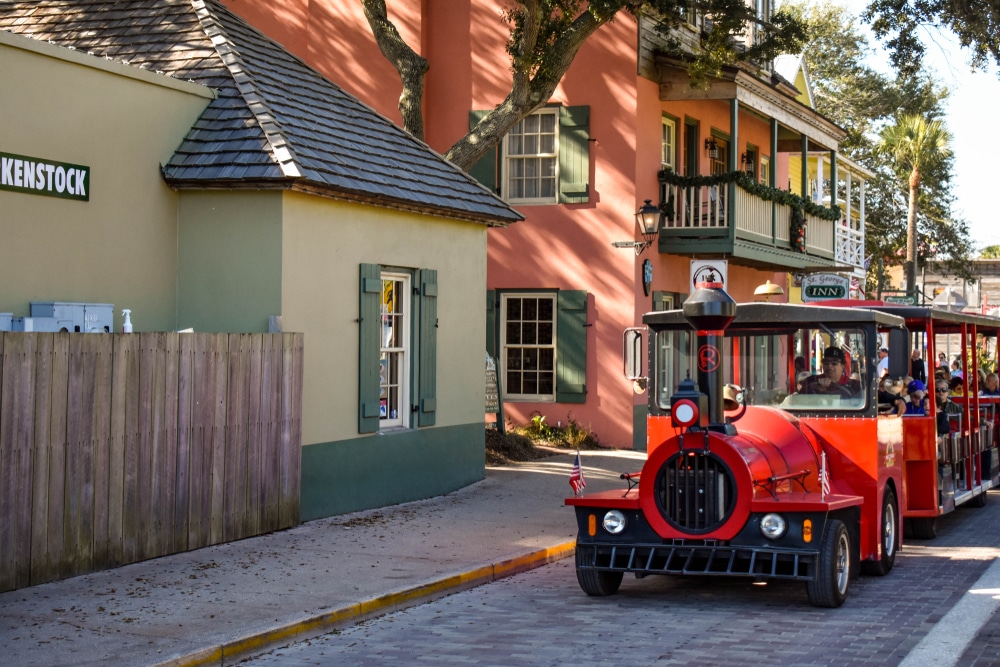 A trolley tour in St. Augustine is a fun and convenient way to see many of the historic sites throughout the city without having to walk or drive. There is no doubt a lot of places that you'll want to see when you visit the oldest city in the nation. Locations such as Castillo de San Marcos, the Lightner Museum, the oldest wooden schoolhouse, the oldest house, the Cathedral Basilica, and much more are waiting to be explored! If you really want to get the full experience of being in this beautiful city, then take a trolley tour in St. Augustine and you won't regret it.
Let our St. Augustine bed and breakfast be your romantic escape to the oldest city in the nation! Our Florida in is located within walking distance of many of the attractions you'll want to see. Old world charm is seen and felt throughout our historic bed and breakfast but still with all the modern amenities you know and love. Our casual yet elegant accommodations are distinctive and unique.
Relax and unwind in your private guest room after a day of explorations and adventure. Enjoy the tranquility of our walled courtyard garden as you savor your gourmet breakfast or take in an evening social hour. If you want the best place for a getaway to St. Augustine, book your stay with us today!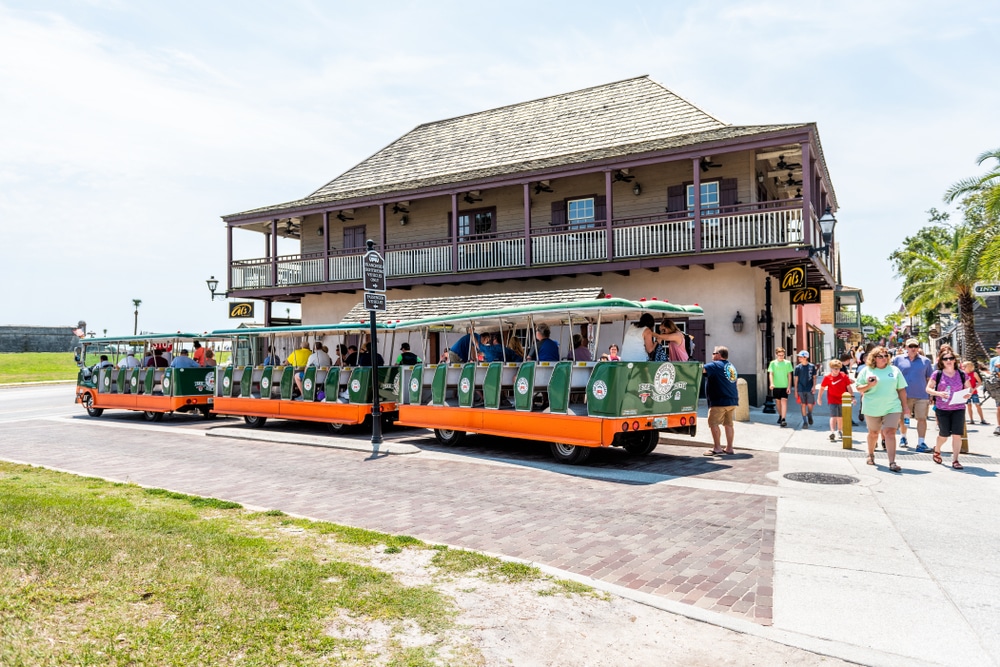 Take A Trolley Tour in St. Augustine
In order to maximize your time in the oldest city in the nation and be able to see as much as you can, hop on a trolley tour in St. Augustine for a memorable and informative way to see the historic sites. You are free to move about town on a trolley and tour at your own pace hopping on and off as you go.
Tours range from seeing sites in the daytime to nighttime tours and even special tours during certain parts of the year. Choose the trolley tour in St. Augustine that will make for an unforgettable experience. A trolley tour is a must-do activity while visiting this beautiful city. Here are 4 fun ways to take a trolley tour of St. Augustine.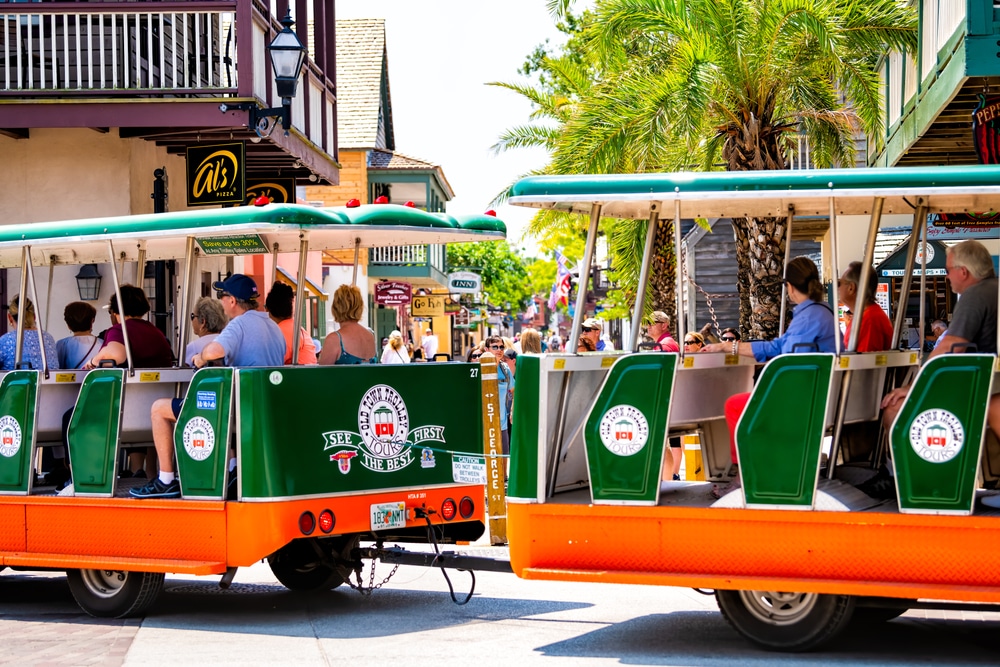 The Best St. Augustine Lodging
As you explore by taking a trolley tour in St. Augustine or on foot, you'll definitely need a quiet and relaxing place to unwind after all that sightseeing! Our Florida bed and breakfast is the best place for an escape full of old-world charm. Here you can relax and slow down.
Our accommodations are set up with your ultimate comfort in mind. You can retreat to your unique guest room, each one set up slightly differently and with different amenities to make your stay that much more special. Choose the room that best suits your needs for the perfect vacation getaway. All rooms are beautifully and elegantly appointed. If you're looking for a more intimate St. Augustine Bed and Breakfast—Casa de Suenõs.
We offer free amenities that will help make your stay with us that much more memorable. Enjoy breakfast each morning that includes 2 hot entrees, fruit, and freshly baked bread to help get your day started off right. Slip into the cozy and plush robes we have and feel refreshed after a dip in our secret hideaway swimming pool. These amenities and much more are offered to you as our guest. If you want the best place for a St. Augustine Florida getaway, book your stay with us today!