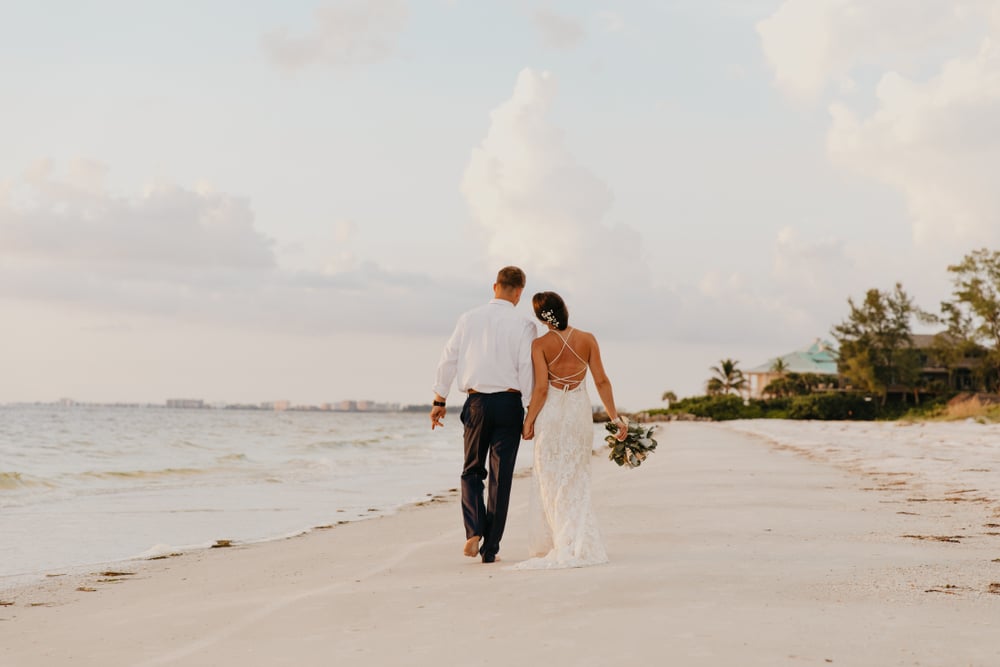 Avoiding the stress and frustrations of wedding planning is one of the primary reasons many modern couples choose to elope. Thankfully, our St. Augustine Bed and Breakfast offers a lovely selection of elopement packages for your special day. These smaller, more intimate celebrations allow engaged couples to experience all of the best parts of a traditional ceremony –exchanging vows with a beautiful backdrop, enjoying cake, a champagne toast, and the honeymoon—without the pressure of a large crowd and planning for others.
Eloping in Florida is also one of the most romantic ways to spontaneously declare your love for one another without any other traditional distractions. At our St. Augustine Bed and Breakfast, we'll cover the details so you can relax and focus on your special union. You'll work closely with one of our experienced event planners to share your vision for the day—the where, when, and how. We offer three exclusive packages for couples looking to experience this one-on-one event or for those planning smaller-scale events. 
The best perk? Having one of our beautiful and elegantly-appointed guest rooms just steps away. You can seamlessly relax into your wedding night and onto your honeymoon in Florida. Eloping is all about the happy couple, and what better way to focus on your new union? You'll also be treated to breakfast each morning, within walking distance of all the romantic things to do in St. Augustine and feel pampered and cared for by our warm and welcoming staff. Start planning today and reserve your room at our St. Augustine Bed and Breakfast today.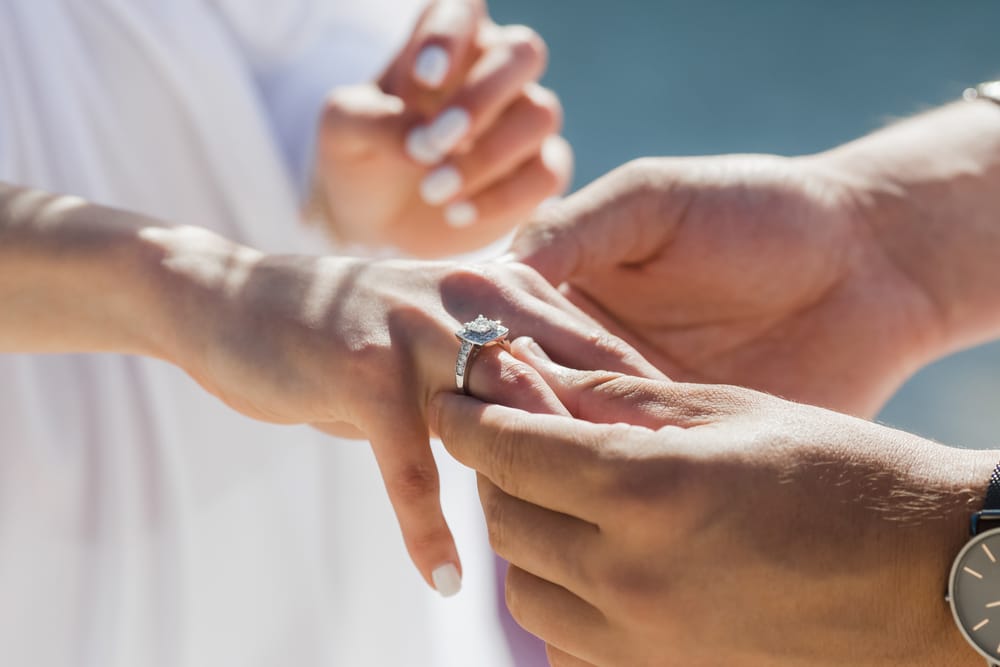 Elope in Florida at our St. Augustine Bed and Breakfast
Taking this next step into marriage is one of the most important days in many couples lives. When you book our St. Augustine Bed and Breakfast, we'll do our best to create a magical event that fits all of your hopes and dreams. With the stunning Florida coast and the gorgeous historic city of St. Augustine as your backdrop, the rest is simple.
Here are three exclusive packages (best suited for ten guests and under) for your elopement or micro-wedding in Florida: 
Let's Do This! Package Details: This is the perfect choice for an elopement-style event, just made for the happy couple who want to celebrate solo together. This simple and elegant package includes a wedding officiant, Champagne toast, a small cake for two, and a staff member available for photos.
Let's Treat Ourselves Package Details:

For a beautiful and intimate ceremony with ten of your closest friends and family, book this special add-on available at our St. Augustine Bed and Breakfast. You'll have all of the same inclusions from the package above but with the addition of a bouquet and boutonniere, a staff member to help with coordination, additional cake and Champagne for your guests, and extra perks for the happy couple.

Let's Keep it Simple, But Go Big Package Details:

The most impressive package for eloping in Florida at our St. Augustine Bed and Breakfast includes a memorable ride in a horse-drawn carriage for two through the historic streets of the downtown area—as well as all of the options from both packages above. Also, enjoy a $100 gift card to the romantic Columbia Restaurant on us!
For those who would like to add even more romance to your stay, we also offer three special packages with romance in mind—these add-ons are also ideal for honeymoon or anniversary stays. The Pampered Romance package includes Champagne with keepsake flutes, gourmet breakfast in bed, local St. Augustine chocolates, a couples massage at the nearby Salt Spa, and an elegant dinner for two at the Columbia Restaurant.
When you book your event at our St. Augustine Bed and Breakfast, you'll see we've thought of everything!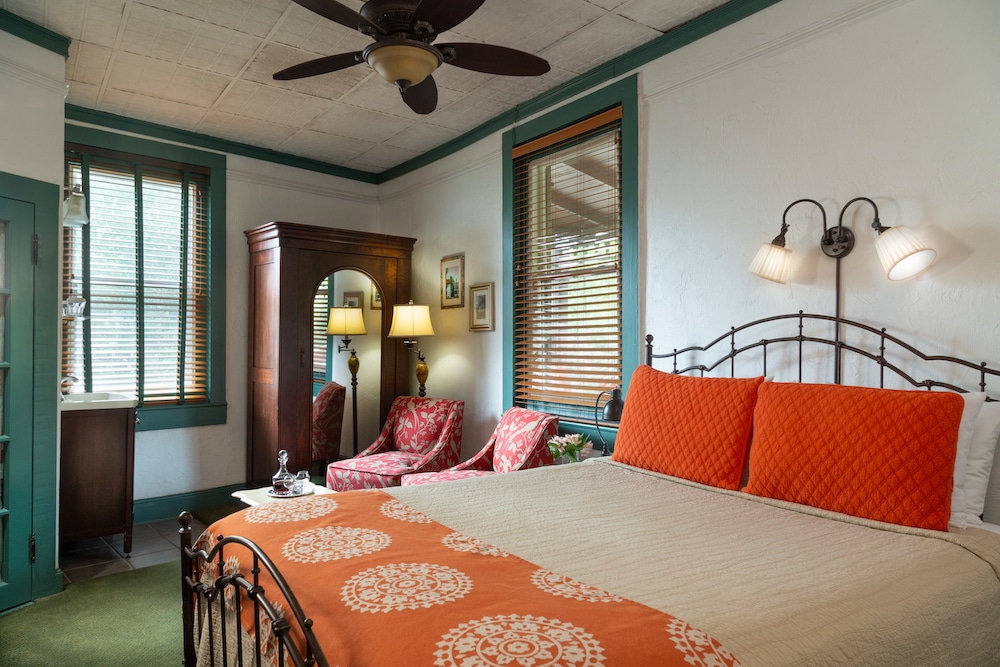 Elegant & Romantic Lodging at our St. Augustine Bed and Breakfast
The Nation's Oldest City is naturally romantic, with cobblestone streets, fascinating Spanish architecture, and rich historical moments around every corner. Our historic St. Augustine Bed and Breakfast played a part in the history of this charming ancient town as one of the oldest Inns, built in 1791. This ambiance sets the ideal tone for romantic getaways, honeymoons, elopements, and micro-weddings. 
You'll wake refreshed each morning in your beautifully appointed guest rooms with comfortable beds, fine linens, and cozy seating areas. Each room is unique, with different layouts and amenities. Choice rooms offer oversized whirlpool tubs, private outdoor spaces, and interesting architectural details. Our St. Augustine Bed and Breakfast is genuinely one of a kind! Head out to take a dip in the pool, hop on the Old Town Trolley to see the sights, and relax in the evenings on our garden grounds. 
Each morning of your stay, join us in the dining room for a homemade breakfast and relax with a cup of coffee before heading out. That's just the beginning of the perks! We offer a long list of complimentary amenities (that often other lodging options in St. Augustine would charge you for). One of our favorite extras is our afternoon social hour with wine and snacks—the perfect start to a fun evening out in St. Augustine. We can't wait to host your elopement; reserve your room and package today.