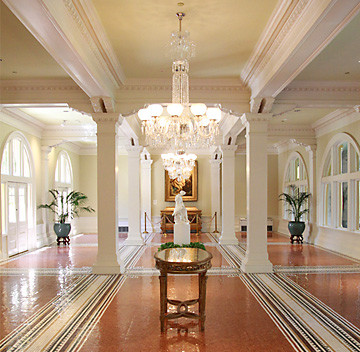 St. Augustine has more activities, events, attractions, festivals, landmarks, and other special happenings than you can possibly enjoy in one visit. What would you like to do during your stay at St. Francis Inn? Our innkeeper and staff are fabulous sources of information; but perhaps before you arrive you'd like a 'head's-up' on special events that will be going on during your stay. Or maybe you'd like to make a rough list of places and activities you'd like to include in your visit. Of course, we've designed relaxation into every stay at the Inn: linger over a specially prepared latte, dive into a good book by the swimming pool, savor a decadent evening dessert, or sip sherry by the fireplace. Then you'll have the energy to make your visit a true adventure!
We've recently added extensive guest information to our website, with dozens and dozens of terrific Things To Do within the Old City and its outskirts. St. Francis Inn's location in the heart of the 144-block Historic District provides easy access to St. Augustine's finest offerings. Visit our Area Info page and discover descriptions, photos, and links to favorites like:
Historic Landmarks
Museums & Architectural Treasures
National Monuments
Fun and Educational Opportunities
Attractions
Re-enactments
Cultural Centers and Events
Tours and Tastings
Churches and Shrines
Parks, Gardens, and Reserves
Concerts, Art Events, Films
And much more!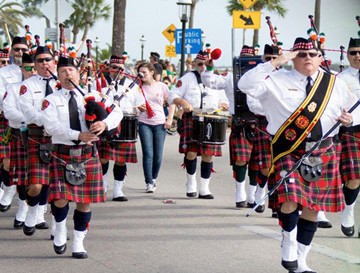 There are special happenings in St. Augustine throughout the year, and our new Calendar of Events page will let you know what's going on during your visit. We've included a comprehensive list of recurring top-rated Annual Events, arranged chronologically for easy reference.
Celebrate our city's ethnic heritage, love a parade, gaze at fabulous fireworks, or be entertained with exceptional live music. You can join a fundraising dinner at an alligator farm, vote for your favorite chowder, purchase one-of-a-kind fine art, fill your belly with delicious BBQ, see your favorite rock band perform.
We've also compiled a list (with links) for Ongoing Events and Exhibits, like local farmer's markets, weekly outdoor concerts, art and theatre presentations, and more. We want you, as our guest, to have a ball in St. Augustine!