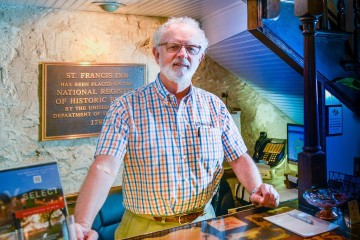 Joe Finnegan, Owner of St. Francis Inn
Compare how you have spent a day in St. Augustine with Jim DeLillo's tale of his own day in our Old City….
Have you:
Taken an EcoTour?
Stayed at a haunted B&B?
Tried a chocolate-dipped Datil Pepper?
Watched a live musket-firing?
Eaten at the Taberna Del Caballo?