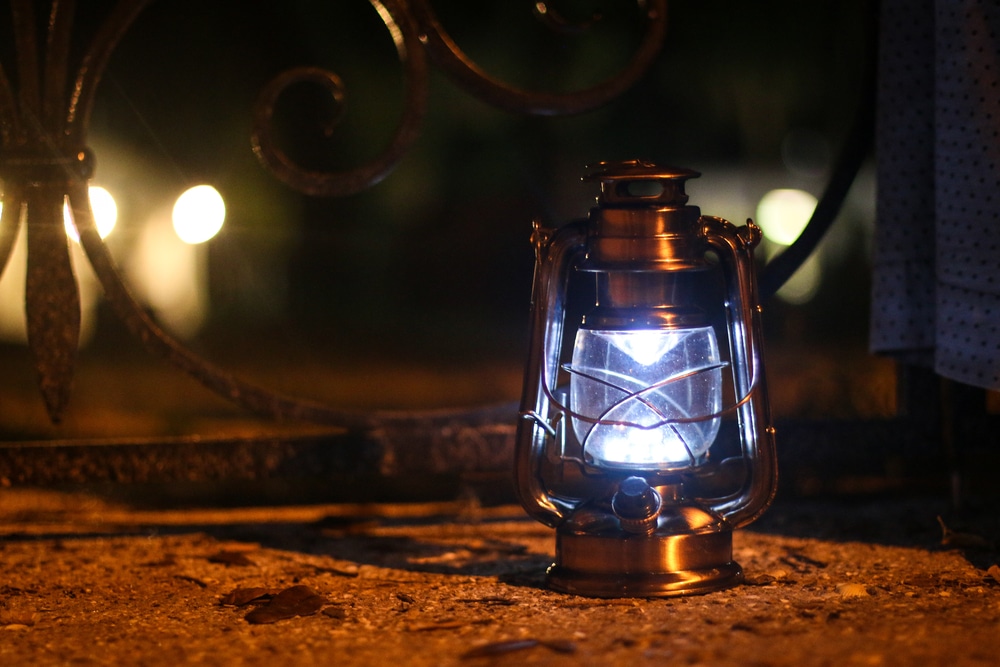 St. Augustine is the oldest city in America, so of course, its four centuries of history are colorful and fascinating—including legends of ghostly figures and restless spirits. Our haunted bed and breakfast, the St. Francis Inn, plays a big part in the stories and lore of this fantastic (and sometimes chilling) city, and we're featured in many books about hauntings in the area. It also helps that our historic 1791 Inn is located right in the heart of the ancient downtown area of St. Augustine, on the corner of St. George Street, where many of the spookiest tales originated.
For those who may be interested in the paranormal, our haunted bed and breakfast is one of the best places to stay in St. Augustine, not just for the chance to interact with a figure from beyond but also for the luxurious (and complimentary) amenities, warm and welcoming service, and impeccable and diverse lodging accommodations. You'll also be in the ideal location to check out the local ghost tours and historical guided walks around town.
Start planning your fall getaway to Florida and book your room at our haunted bed and breakfast today!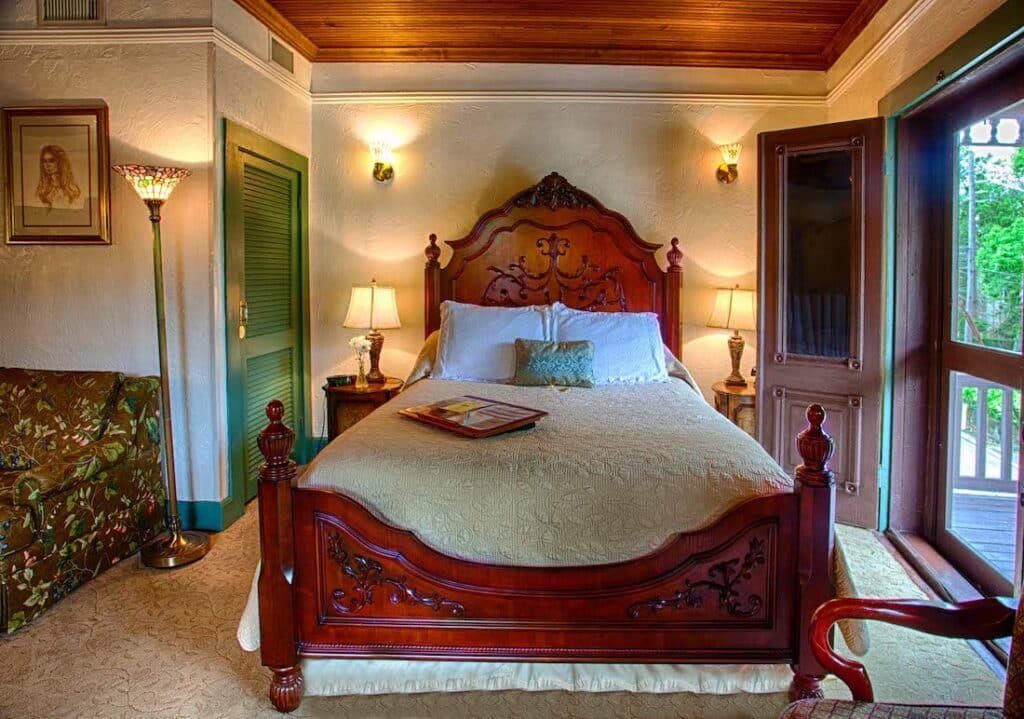 A Chilling Stay at our Haunted Bed and Breakfast
Before putting the flashlight to our chin and telling ghost stories about our haunted bed and breakfast, we should first mention that the paranormal events at St. Francis Inn have all been described as friendly—sometimes mischievous—but not harmful. Many past guests describe their apparitions as being pleasant, not disturbing. We often host guests attracted by the possibility of a ghostly encounter.
The best way to describe most of these sightings is ghostly antics! While some reports include unsettling sightings of a hand on the railing of the back stairs, a figure dressed in white passing in the halls, or movements out of the corner of your eye. Guests often mention sounds of whispers and moans, lights and coffee makers going on and off unassisted, radio stations being changed, locked doors found open, moving pictures, icy cold touch, and bed covers being slowly removed.
If those stories give you a little thrill, you'll want to book our "Paranormal Paranoia Package" for your stay. Explore the dark side of St. Augustine, including a 75-minute walking tour for two Ghostly Encounters with St. Augustine Ghost Tours, two books on the spooky subject, and two ghostly Inn t-shirts as souvenirs.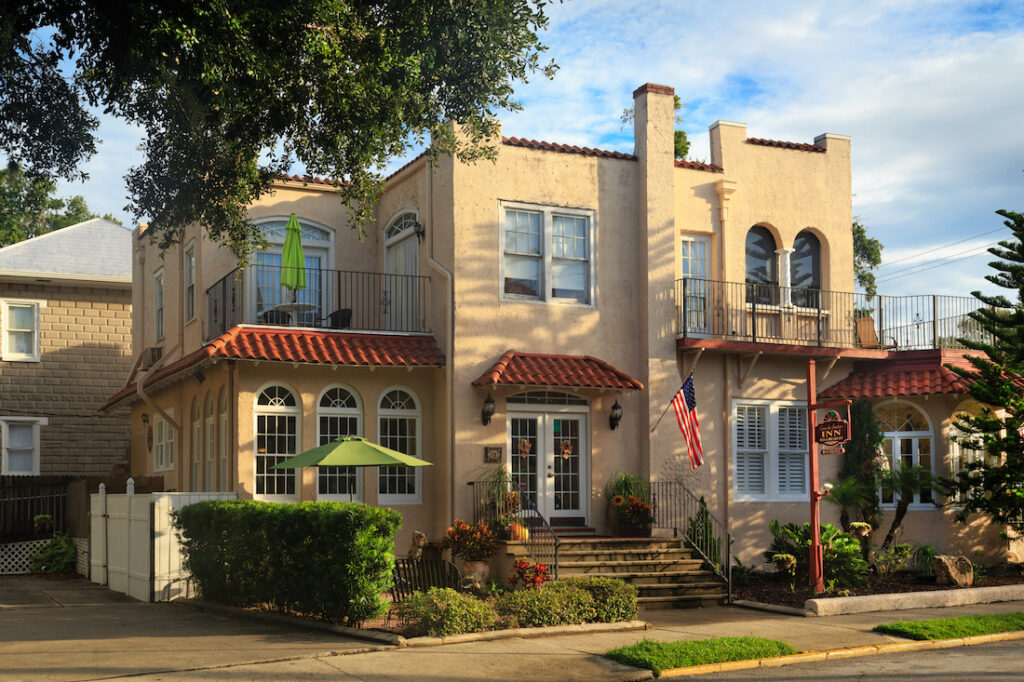 Ghost Stories at our Sister Property: Casa de Suenos
Another property listed on the most haunted bed and breakfasts in St. Augustine is our sister property Casa de Suenos. Before this building was renovated into a beautiful and cozy inn, perfect for romantic getaways and quiet retreats, the original space was a single-family home and eventually became a successful funeral home. While most of our guests don't experience anything out of the ordinary, if you're looking for it, you might encounter an old soul roaming the halls or feel the sensation of being watched. Book your stay at Casa de Suenos!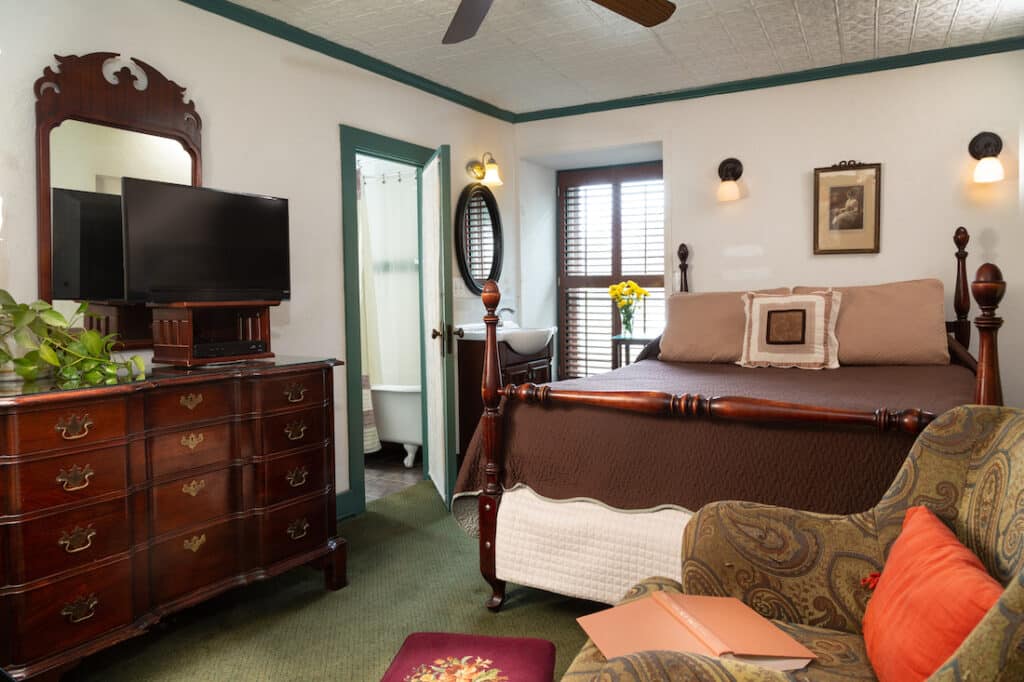 Get Cozy this Fall at our St. Augustine Bed and Breakfast
Lily's Room, pictured above, is where guests have reported the most ghostly sightings at our haunted bed and breakfast. The old story goes that a young servant girl Lily fell in love with a soldier, the relationship wasn't allowed, and it didn't end well for either party involved. It's rumored that she's the figure often sighted roaming the halls all dressed in white.
Do you dare join us in St. Augustine for a spooky stay? If you don't end up seeing any spirits, you'll have had a restful and comfortable getaway to our beloved historic Inn. Book your next stay today in the oldest city for frights and sights!