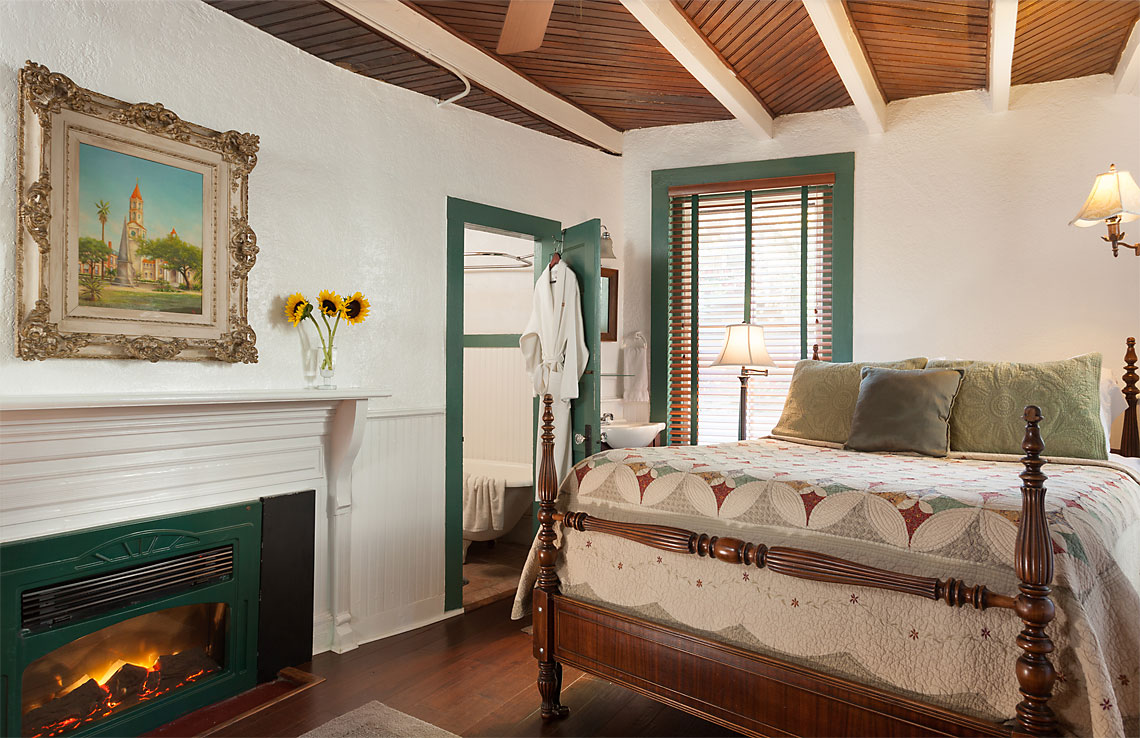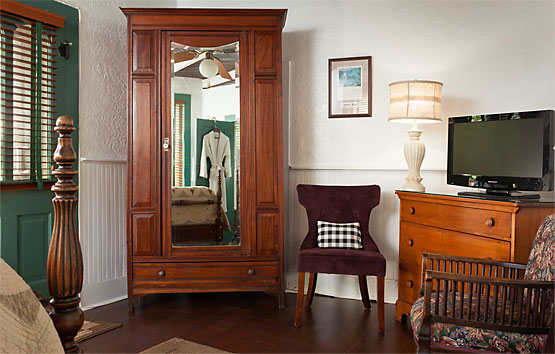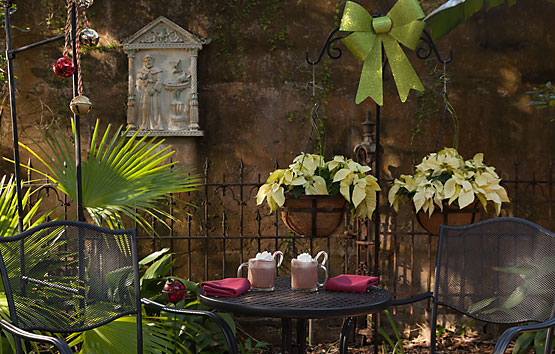 The Courtyard Room is one of the Inn's smaller, budget-minded guest rooms, on the first floor. With a direct entrance off the courtyard, this cozy room features a comfortable queen bed, fireplace*, and vanity sink. The small old-style bathroom has a clawfoot bathtub, and, of course, a shower.
Room guests may use the electric fireplace year-round as desired, to create a relaxing mood and/or to provide additional room heat. Please note that the Courtyard Room does not have an individual in-room thermostat; this room has central heat and air-conditioning which the Innkeeper can manually adjust for your comfort.
* Our Symphony Electra Flame Fireplaces are safe clean electric fireplaces which provide cozy ambiance all year long.