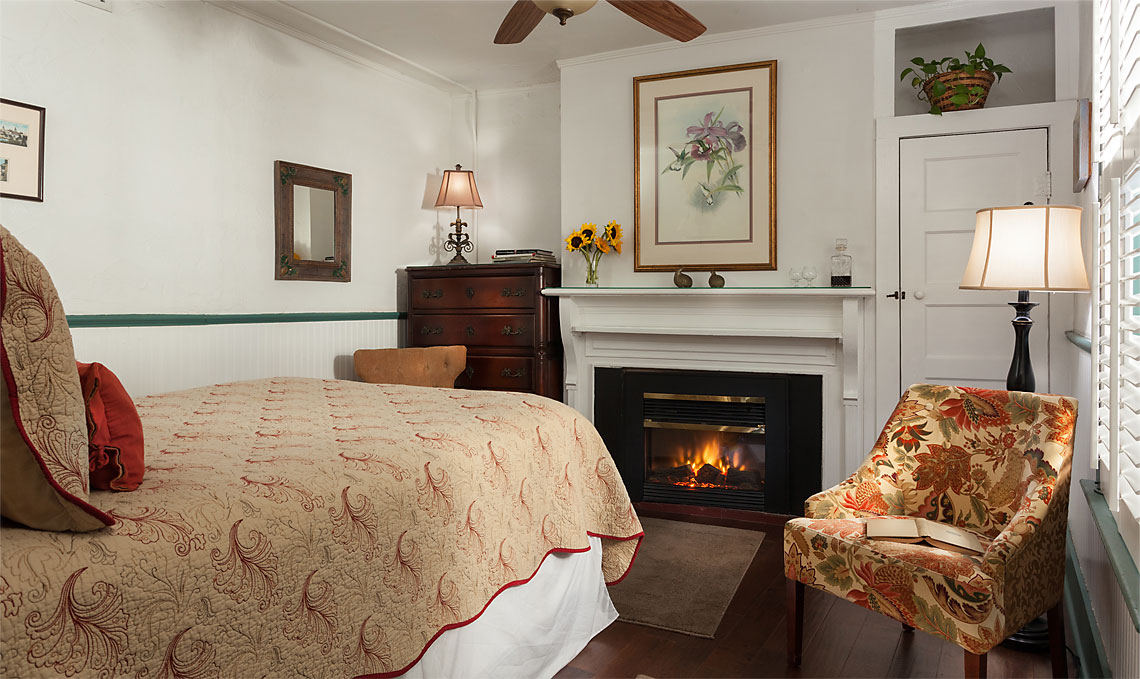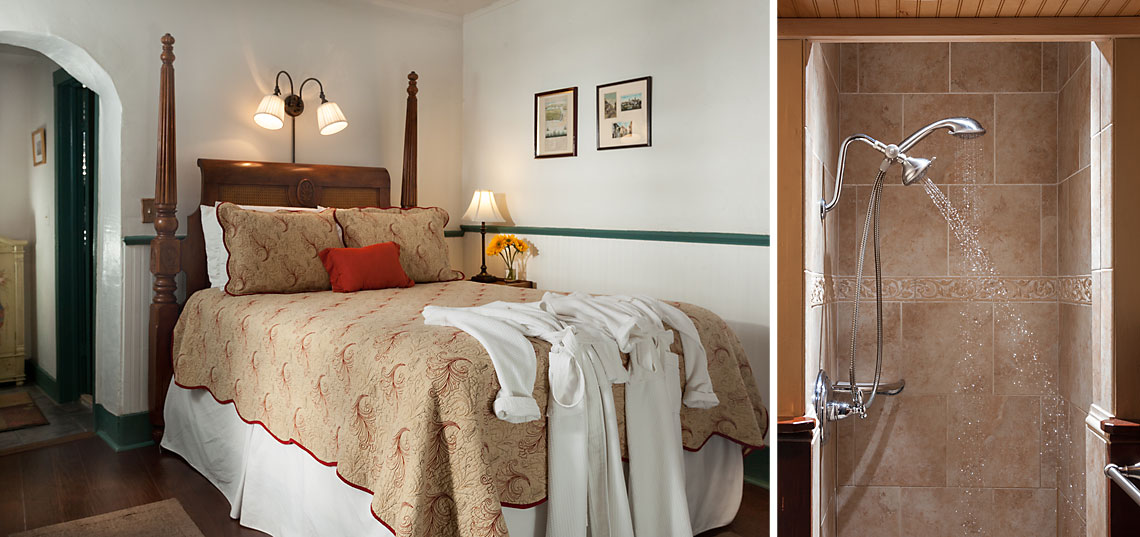 Marie's Room is one of our smaller and lower priced accommodations, located on the first floor of the Main Inn. This room features a fireplace*, modern bathroom with shower, and a queen-sized bed. Step out of your room to the garden to enjoy a glass of tea in the Spanish-style courtyard.
Room guests may use the electric fireplace year-round as desired, to create a relaxing mood and/or to provide additional room heat. Please note that Marie's Room does not have an individual in-room thermostat; this room has central heat and air-conditioning which the Innkeeper can manually adjust for your comfort.
* Our Symphony Electra Flame Fireplaces are safe clean electric fireplaces which provide cozy ambiance all year long.