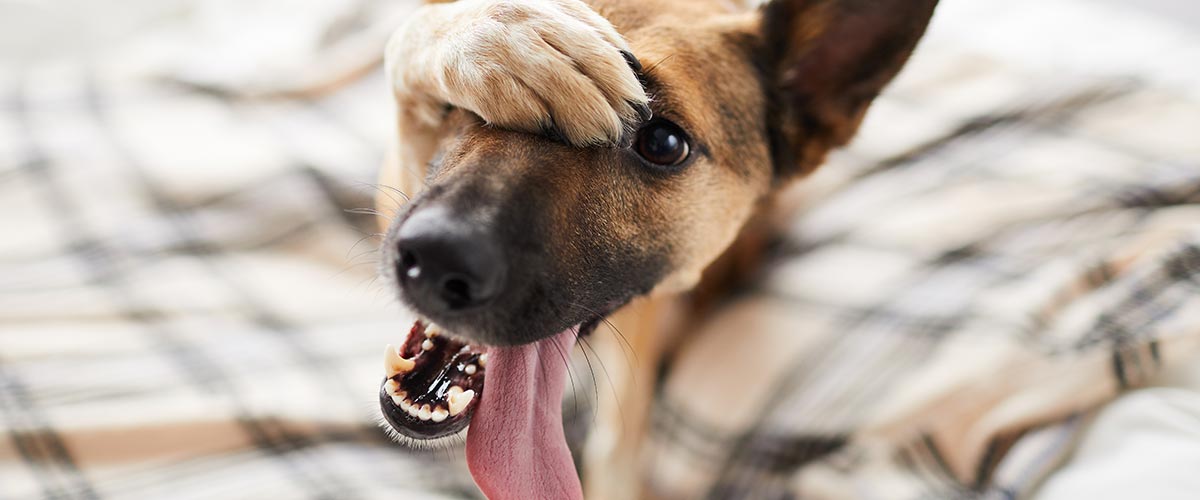 Pet-Friendly Lodging in St Augustine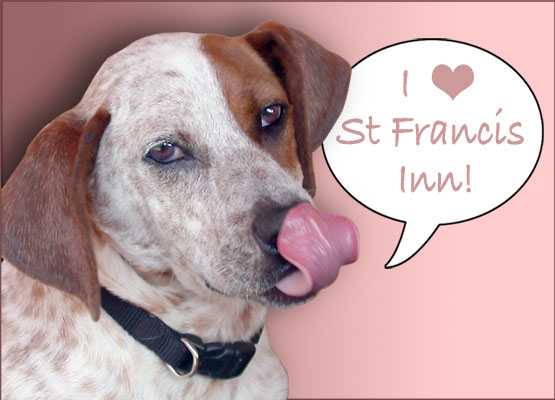 Concerned about allergies?
Not to worry! Most of our rooms are kept "pet free;" pet guests are only allowed in a few select Inn rooms and not in common rooms. Also, all our guest rooms and common rooms are non-smoking.
Are you looking for pet friendly lodging in St. Augustine?  It's fun to travel with your beloved pets, and we understand that!  That's why we're pleased to offer some limited pet friendly lodging in the historic center of St. Augustine.
The St Francis Inn accepts small well-mannered pets on a limited basis in certain rooms/suites by advance reservations only. You must meet the following conditions for our pet friendly lodging
When reservation is made, guest must disclose their pet will also be visiting.
At check-in, guests with a pet are required to sign our "Guest Pet Responsibility" agreement, which guarantees and authorizes credit card payment for any damage caused by their pet.
We charge a nightly pet fee of $20. This fee helps to cover the additional time and effort needed to clean the guest accommodation after a pet visit.
A "small pet" is a cat or dog which is easily held/carried by the guest, a maximum of 45 lbs.
Pets may not be allowed during certain holidays, weekends, or special event periods; please check ahead for availability.
Pets must be under the owner's control and should not disturb other guests (barking, non-friendly manner, etc.).
Since pets are not allowed in our "common areas" (such as the lobby, sitting room, dining room), only certain select rooms with direct outdoor access are designated to accommodate guests with small pets.
Daily housekeeping may be interrupted if a pet is in the room alone and not crated.
"I admit it. I fall in love so-ooo-oo easily! It is so romantic here and I just love everyone I meet. Oh yeah, when I grow up, I'm going to become an innkeeper. What a life... all those nice people to greet, dogs and cats to meet, wow!"
"I had just a wonderful stay at St Francis Inn. One of my favorite pasttimes is having a lazy day on my blanket, sipping a kitty colada... I also love to snooze by the courtyard fountain on my mom's lap, watching other guests come and go. I'll be back!"