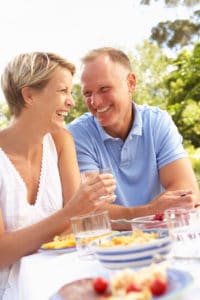 St. Augustine is the perfect winter vacation destination.  It's filled with great attractions, plenty of fun things to do, beautiful beaches, and, of course, some truly wonderful restaurants. If you're looking for the best restaurants in St. Augustine, we're here to help! As America's oldest city, we've certainly been around long enough to refine our tastes.
St. Augustine has actually grown into quite the foodie destination. Not only will you enjoy some of the best restaurants in St. Augustine during your time here, but you can also find a wonderful array of food trucks and food festivals to enjoy while on vacation. Great food is a part of what we do here in St. Augustine, and that extends to your experience at our luxurious Bed and Breakfast. Come experience the tastier side of St. Augustine, and book your room at the St. Francis Inn today!
The Best Restaurants in St. Augustine to Try in 2020
One of the best parts of vacation is dining at our great restaurants. Luckily, there are plenty of truly wonderful restaurants in St. Augustine to explore. There's a lot of variation in cuisine around St. Augustine, but we think it can best be described as a delightful mashup between southern comfort and fresh ocean flavors. The town's culinary traditions actually have roots that date back to indentured Minorcan Servants and their Mediterranean style of cooking, which tends to be heavy on seafood, chiles, and other fresh ingredients.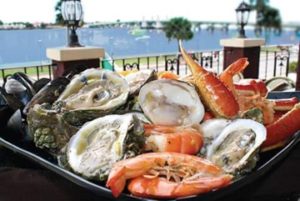 We have a regular slate of restaurants in St. Augustine that we love referring our guests to. Below, you'll find what we think are 10 of the best restaurants in St. Augustine to try in 2020.  Don't hesitate to ask us for even more recommendations when you're here staying with us!
($$$$) We love to send guests to the Collage Restaurant. It's a quaint restaurant in the St. Augustine Historic District that focuses on using local ingredients, but with a distinct international flair and presentation. It's by far one of the most romantic restaurants in the city.
($$$$) If you're looking for a delicious upscale steakhouse in St. Augustine, you can't go wrong with Michaels Steak and Seafood. For the past 11 years, Michaels has been awarded the Excellence award from Wine Spectator, too.
($$$$) Raintree, another winner of the Wine Spectator Excellence award, is a wonderful place to grab a casual yet elegant dinner. As an added bonus, they provide shuttle service from the Inns downtown to their restaurant, so there's no need to worry about driving home after all of that delicious wine.
($$$) If you're craving southern comfort, head to Preserved, where James Beard nominee chef Brian Whittington will serve you delicious dishes like local fish with rice middlins (think grits), crawfish étouffée, and pickled okra.
($$$) The Ice Plant. As the name implies, this building once housed an ice plant.  Today, it's considered to be one of the best places to get cocktails in St. Augustine!  Not only does this funky hipster hangout make great cocktails, but they serve up delicious and locally sourced seafood for the freshest take on Floridian cuisine around.
($$$) Enjoy the southern influence at the upscale tiki bar-inspired interior of The Floridian. Their cornbread stack is truly to-die-for. Lots of choices for vegetarians and vegans
($$$) Have you ever had Minorcan clam chowder? It's doubtful unless you've been to St. Augustine before.  It's a local delicacy, and best tasted at Catch 27.
($$$) Enjoy some Spanish-inspired Tapas The Columbian Restaurant. The restaurant features a Spanish design with a hacienda-style indoor patio dining room. Popular Tapas include the gazpacho Andalucia, pincho mixta, and the tortilla Espanola.
($$$) Meehans Irish Pub and Seafood house
($$) If you find yourself on Anastasia Island for dinner, head to Llama Restaurant, certainly one of the most unique restaurants in St. Augustine. It's nothing fancy, but it's considered one of the hottest restaurants in town. They serve up delicious Peruvian-inspired dishes like beef hearts marinated in panca pepper and Ceviche Lima.
The Food is Even Better at our Bed and Breakfast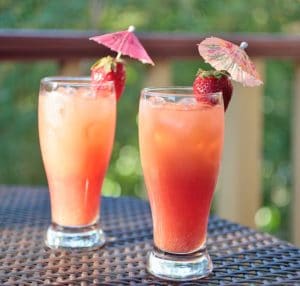 Just as you expect great food from the restaurants in St. Augustine, so, too, should you expect great food from your lodging. At the St. Francis Inn, you don't have to worry.  Breakfast is included every morning of your stay and is a truly scrumptious experience. You can join us at your leisure in the dining room, in the courtyard, or even in the privacy of your room (extra charge applies)  in the morning between the hours of 7:30 – 9:30 am.
The food doesn't' stop at breakfast, though. We also offer a delicious evening social hour between the hours of 5 – 6 pm. Each day, you'll enjoy a different specialty appetizer, such as our Antipasto Tray with homemade Crostini or Zesty Hummus with House Baked Pita Chips, alongside a wonderful selection of bottled wines and cocktails.
We know food is an important part of your stay in St Augustine.  It starts with this list of the best restaurants in St. Augustine but ends with the delicious food at our Bed and Breakfast.  Come see what it's really like to stay at St. Augustine's best Bed and Breakfast.  Book a room at the St. Francis Inn today.