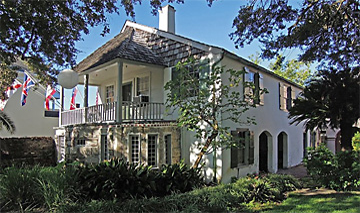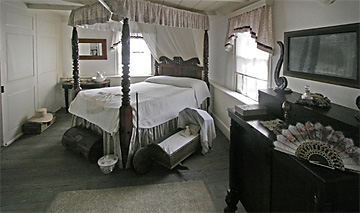 This landmark, officially registered as a National Landmark as the Gonzalez-Alvarez House, is the oldest surviving Spanish colonial residence in Florida. Admission includes a guided tour of Florida's Oldest House, the ornamental garden, the detached colonial kitchen building, a special exhibit gallery, and the museum store. The Oldest House illustrates evidence of the 1st and 2nd Spanish, British, and American occupations of St. Augustine. Docents explain the daily lives of the settlers, revealing the architecture, culture and history of St. Augustine from the point of view of its colonial residents. The Oldest House first opened as a museum in 1893 and is owned and operated by the St. Augustine Historical Society. It is open from 10am-5pm daily, with tours beginning every half hour. The Oldest House Museum Complex is located at 14 St. Francis Street, St Augustine, FL.
saintaugustinehistoricalsociety.org/oldest-house-museum-complex/
NOTE: Each Inn guest receives a 50% discount on admission to the nearby Oldest House Museum Complex, a treasure of American history.